(BPT) – If nothing excites your taste buds more than Latin-inspired dishes, you're in luck. Vianney Rodriguez, founder of Sweet Life , and Marisol Chancellor, founder of Marisol Cooks , have created new recipes for entertaining family and friends, along with tried-and-true entertaining tips. Created in partnership with Real California Milk, representing the nation's leading makers of Hispanic-style cheeses and dairy products with wide distribution in Texas supermarkets, these recipes are a nod to their creator's cultural connections, family memories and love for cooking. Wondering how to find the dairy products? Look for the Real California Milk seal for sustainably sourced products made with milk from family farms.
The Sweet Life of Vianney Rodriguez
Founder, recipe developer and South Texas foodie Vianney Rodriguez is also the author of "Latin Twist," a collection of delicious Latin-inspired cocktails, and "The Tex-Mex Slow Cooker," a cookbook filled with incredible recipes.
Entertaining Tip: "Prep as much as you can for the week leading up to the day you plan to host," advises Rodriguez. "Marinate your meat, prepare salsa or prep a side dish to store covered in the fridge and bake before guests arrive. I enjoy serving family style — guests can help themselves. I also shake up a pitcher of margaritas and set up the bar away from the kitchen to avoid overcrowding."
"My Queso Mac and Cheese is a nod to my Tejana roots," says Rodriguez. "Queso is king in Texas! I can't think of a better way to highlight queso than adding pasta to the mix."
Ingredients: 1 pound elbow macaroni
Directions: Preheat oven to 400 degrees. Lightly butter 3-quart baking dish; set aside.
"Puffy Tacos are a true South Texas gem," Rodriguez explains. "Made from fresh masa, fried until golden and stuffed with ground beef, Tejanos have been enjoying puffy tacos since the '70s."
Ingredients: For ground beef:
Directions: For ground beef: In skillet, heat oil over medium high heat. Add onions, sauté until light and translucent, about 3 minutes. Add tomatoes, garlic cloves and serrano chile. Continue cooking an additional 3 minutes, stirring occasionally. Add ground beef, breaking up with spoon. Cook until beef is no longer pink and fully cooked. Reduce heat to low. Add salt, pepper, chili powder, cumin and oregano. Stir to combine and simmer 5 minutes.
For puffy tacos: In bowl combine masa harina and salt. Slowly add warm water while mixing until smooth dough forms, adding more warm water if needed. Pull off pieces of dough and roll into small balls, place on baking sheet covered with damp towel. In Dutch oven or large saucepan heat 2 inches of vegetable oil to 350 degrees.
Cut gallon-size resealable plastic bag open down both sides. Lay one side of plastic over bottom of the press, place ball of dough in center and fold other side of plastic over dough. Shut top of tortilla press firmly down on dough to shape tortilla.
How Marisol Loves to Cook
Founder of Marisol Cooks, where all eaters are welcome, Marisol Chancellor was born in Monterrey, Mexico, and moved to San Antonio as a teenager. She has had a passion for cooking since she was young.
Entertaining tip: "Always choose recipes that can be prepared ahead. This saves a lot of time you could be spending with your guests," Chancellor recommends. "Then get your guests involved in the last details — they'll feel like they were part of the process. Get in the kitchen to not only make food, but also to make memories. Enjoy the process of cooking a homemade meal, because a homemade meal shared with loved ones is always worth it."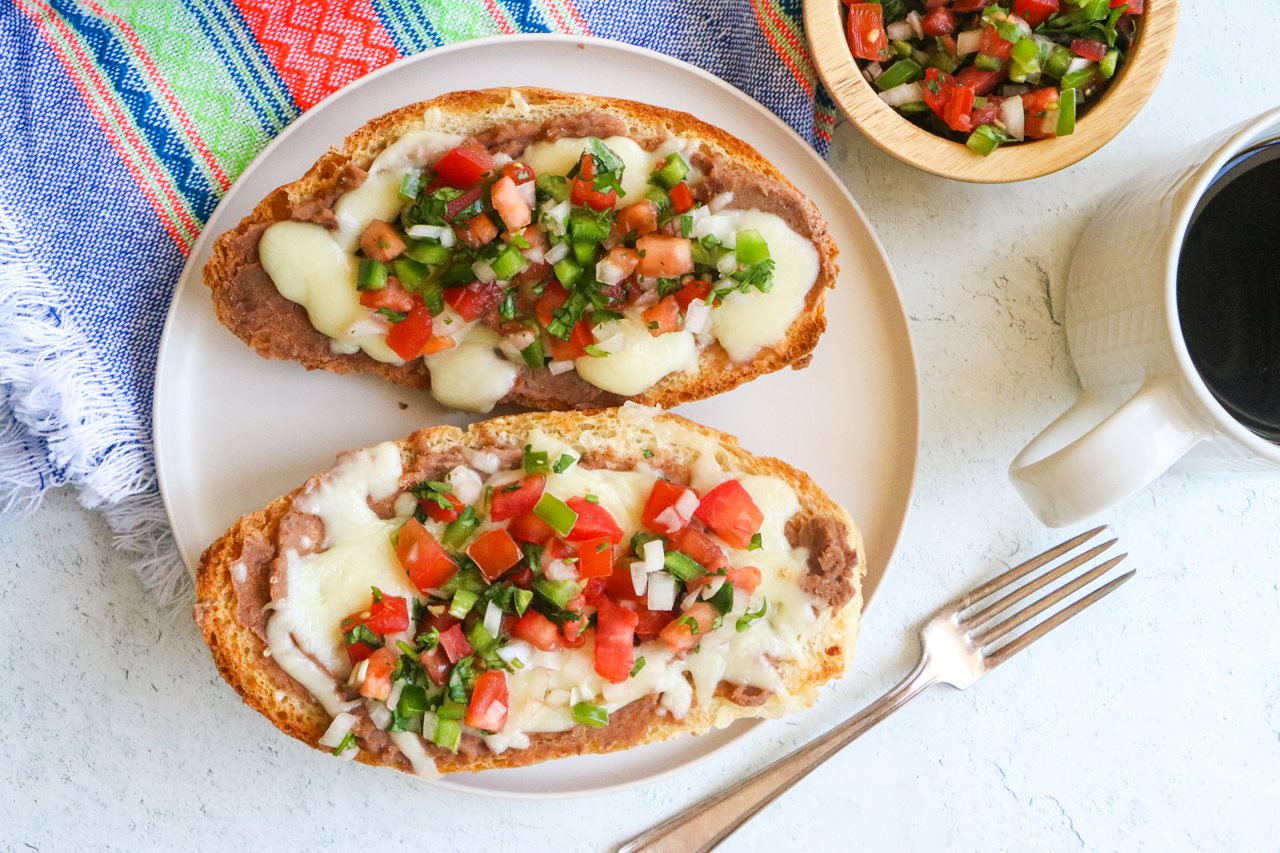 "Molletes were always on the table for cafecito time with my tias and girlfriends," says Chancellor. "They're easy, very delicious and meant to be shared."
Ingredients: 4 bolillo rolls (birote, telera or any other crusty bread)
Directions: Preheat oven to 375 degrees.
Cheese and Chorizo Stuffed Jalapeños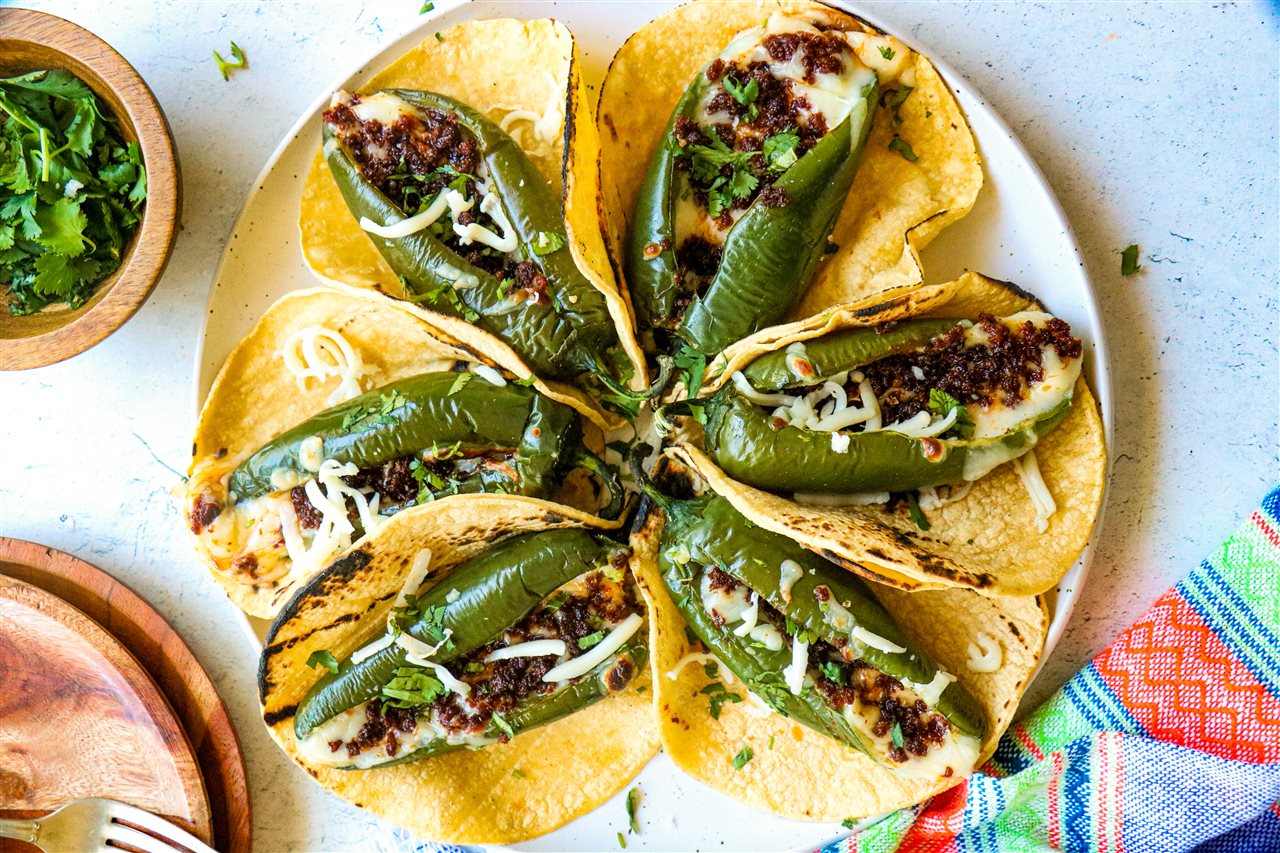 "Cheese and Chorizo Stuffed Jalapeños are my favorite appetizer or side dish for carne asada on Friday nights," Chancellor shares.
Ingredients: 6-8 Jalapeño peppers
Directions: In medium saucepan, add water until half full. Add jalapeño peppers and bring to a boil. Once water is boiling, turn heat down and simmer 5 minutes or until peppers change to pale green. Remove sauce pan from heat and let peppers cool in water.
NOTE: Wash hands with soap and water immediately after handling peppers. The oil from peppers could irritate your skin if not handled properly. Latex gloves highly recommended.
For more Latin-inspired recipes, visit RealCaliforniaMilk.com/hispanic-dairy .
This sponsored article is presented by Brandpoint.
Fan of Latin flavors? 4 recipes plus entertaining tips you will love have 999 words, post on www.chron.com at October 4, 2022. This is cached page on Auto News. If you want remove this page, please contact us.