VietNamNet Bridge – Two Vietnamese and 21 foreign films will be screened at Vietnam's cinemas this month, including the Hollywood blockbuster Spider-Man: Homecoming and War for the Planet of the Apes.
Spider-Man: Homecoming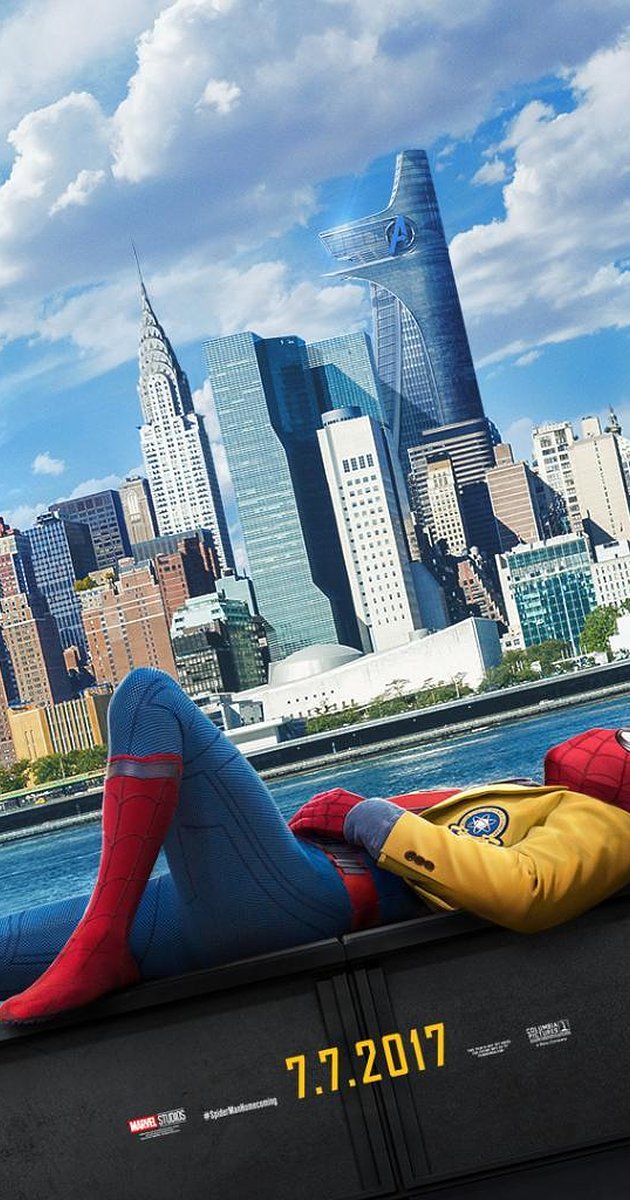 Release date: 7/7
Director: Jon Watts
Cast: Jonathan Goldstein & John Francis Daley, Jon Watts & Christopher Ford, Chris McKenna & Erik Sommers
Genre: Action, Fantasy
Running time: 134 minutes
Language: English with Vietnamese subtitles
A young Peter Parker/Spider-Man (Tom Holland), who made his sensational debut in Captain America: Civil War, begins to navigate his newfound identity as the web-slinging superhero in Spider-Man: Homecoming. 
Thrilled by his experience with the Avengers, Peter returns home, where he lives with his Aunt May (Marisa Tomei), under the watchful eye of his new mentor Tony Stark (Robert Downey, Jr.). 
Peter tries to fall back into his normal daily routine—distracted by thoughts of proving himself to be more than just your friendly neighborhood Spider-Man—but when the Vulture (Michael Keaton) emerges as a new villain, everything that Peter holds most important will be threatened.
Siam Square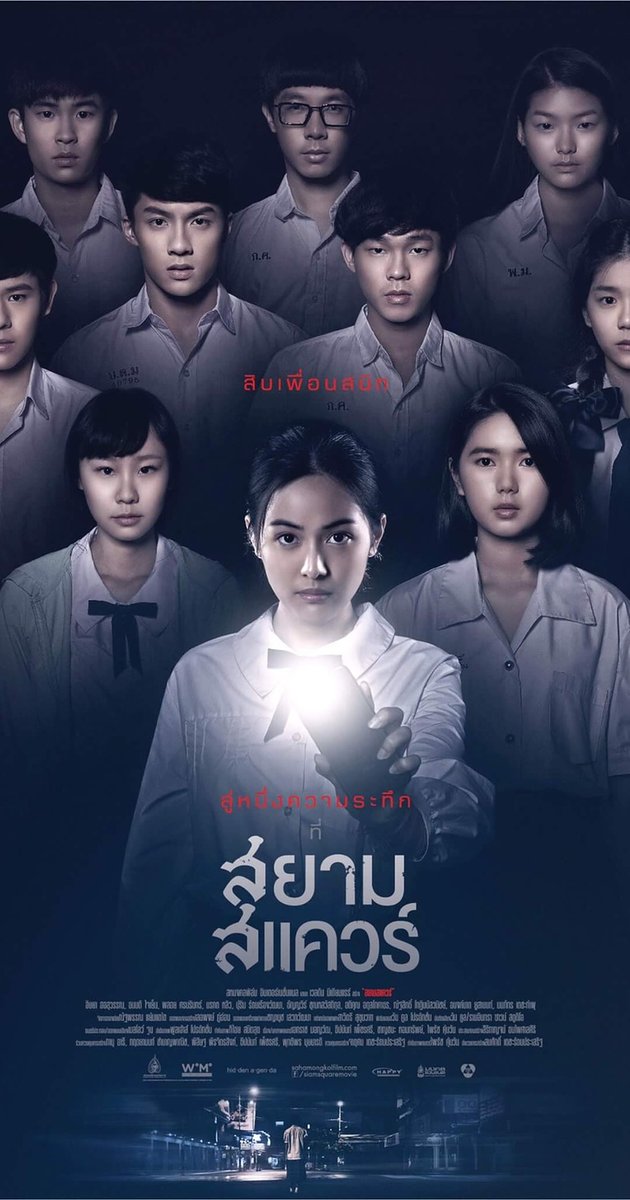 Director: Pairach Khumwan
Cast: Isaya Horsuwan, Thanabodee Jaiyen, Purim Ratanaruangwatana, Thanyawee Chunhaswasdikul, Morakot Lew, Ploy Sornnarin, Nattasit Kotimanaswanich, Atikhun Adulpokatorn, Manapat Techakampu, Anongnart Yusanont
Genre: Horror
Release date: Jul 7, 2017
Running Time: 111 minutes
Language: Thailand with Vietnamese subtitles
Rated: C16
Siam Square is a 2017 Thai horror film directed by Pairach Khumwan. It stars Morakot Liu, Eisaya Hosuwan and Nothasit Kotimanuswanich.
The so-called "Shibuya" of Thailand has been the center of Bangkok for half a century. The shopping centers, hip standalone shops, popular cafes, and restaurants are all there. With increasing competition in the University entrance examination, a lot of cram schools have shot up all over the area, leading to more traffic and activities for teenagers. But when night falls, it becomes the place of an urban legend.
They say that to pass the National Entrance Exam, you have to worship an evil spirit. By tying red threads onto a specific chair, you increase your chances of passing the exam. When a group of nonbelievers find the "red threads chair" in one of the so-called cram schools, they decide to perform the rituals and try to find out what happened.
During the same time, there is a rumour that the evil spirit of a girl who disappeared mysteriously over thirty years ago has now come back and is walking the empty streets late at night. When one of their friends is haunted and dies after an incident, the teenagers try to find out what's really going on…
Overdrive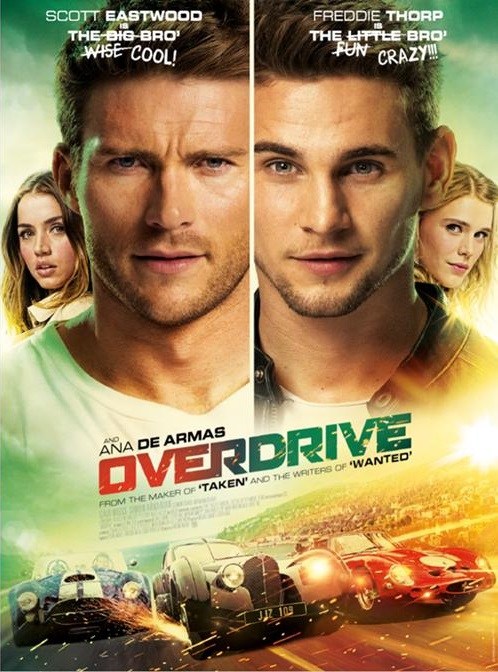 Director: Antonio Negret
Cast: Ana de Armas, Scott Eastwood, Gaia Weiss
Genre: Action
Release date: Jul 14, 2017
Running Time:
Language: English with Vietnamese subtitles
Rated: C16
The story centers on two car thieves, brothers, who journey to the south of France for new opportunities and wind up in the cross hairs of the local crime boss. 
Andrew and Garrett Foster (Scott Eastwood and Freddie Thorp) are thieves who specialize in luxury cars, only the most expensive cars. 
They've been hired to steal a gorgeous Bugatti 1937 valued million euros, so they head to the south of France for the job. But they get caught, and Jacomo Morier (Simon Abkarian), the local crime boss who owns the Bugatti, doesn't take it lightly. 
In exchange for their lives the two brothers will have to steal a car from Max Klemp (Fabian Wolfrom), Morier's arch-rival, and not any car, Morier wants them to steal Klemp's 1962 Ferrari 250 GTO, his most prized car.
The Beguiled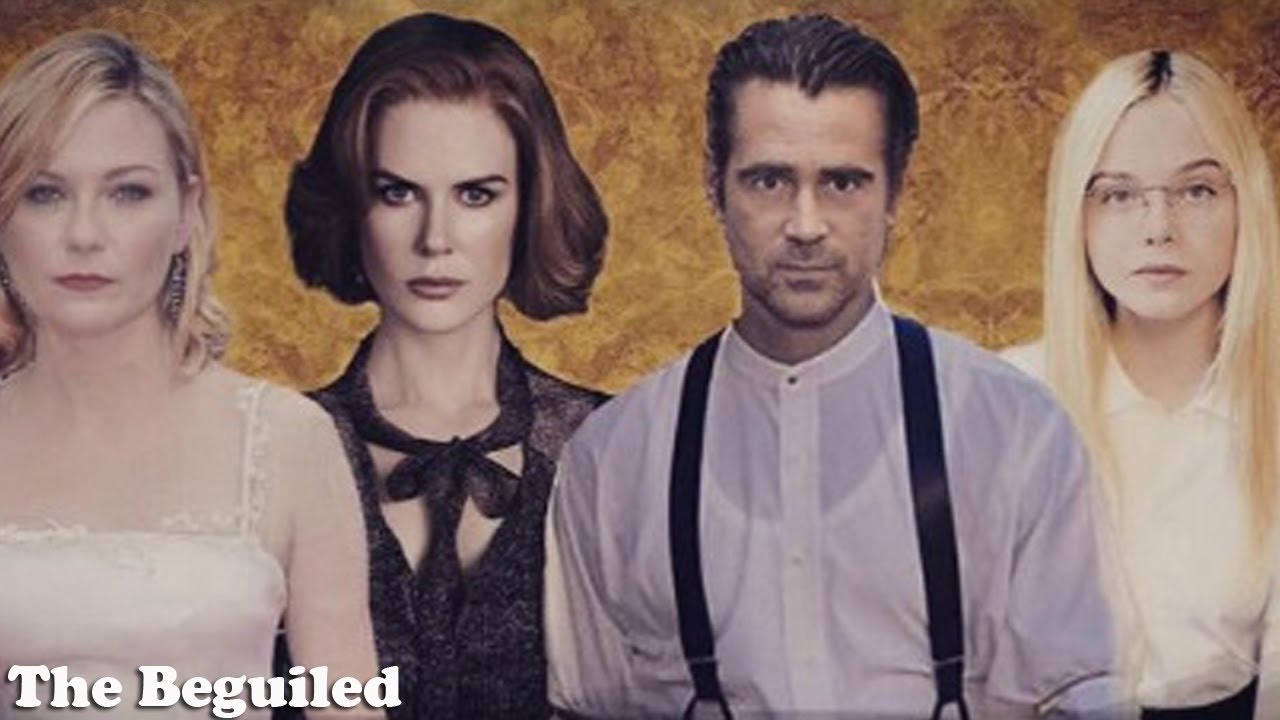 Director: Sofia Coppola
Cast: Colin Farrell, Nicole Kidman, Kirsten Dunst, Elle Fanning, Oona Laurence, Angourie Rice, Emma Howard, Addison Riecke
Genre: Drama, Thriller
Release date: Jul 14, 2017
Running Time: 94 minutes
Language: English with Vietnamese subtitles
Rated: C18 
"The Beguiled" is an atmospheric thriller from acclaimed writer/director Sofia Coppola. The story unfolds during the Civil War, at a Southern girls' boarding school. Its sheltered young women take in an injured enemy soldier. As they provide refuge and tend to his wounds, the house is taken over with sexual tension and dangerous rivalries, and taboos are broken in an unexpected turn of events.
Wu Kong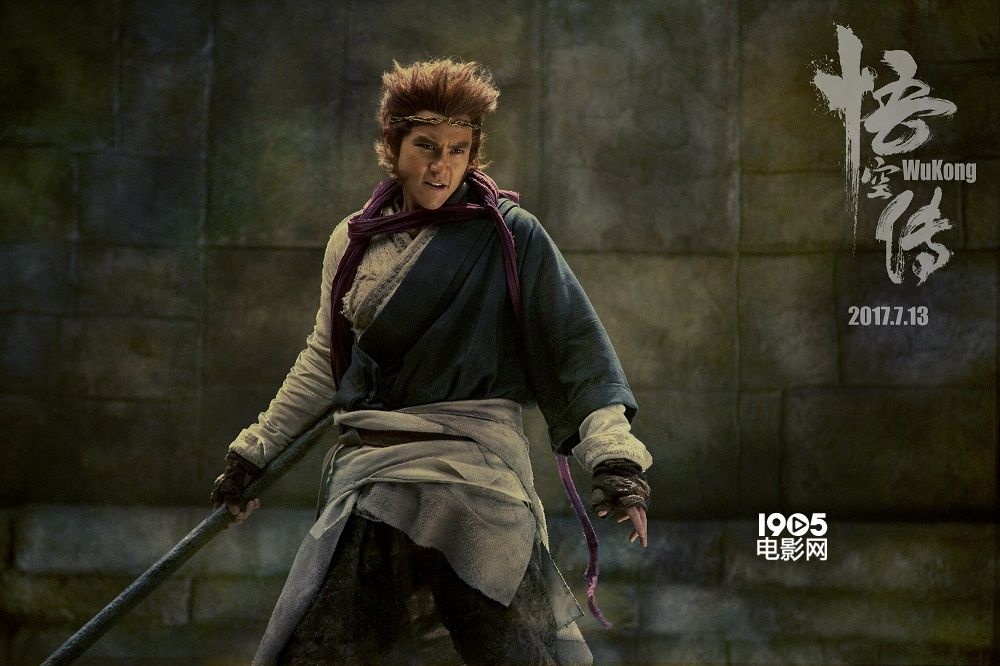 Director: Derek Kwok
Cast: Eddie Peng, Shawn Yue
Genre: Action, Family
Release date: Jul 14, 2017
Running Time: 124 minutes
Language: Chinese with Vietnamese subtitles
Rated: C13 
Wu Kong is a 2017 Chinese fantasy-action-adventure film directed by Derek Kwok and produced by Huang Jianxin, starring Eddie Peng in the title role alongside Ni Ni, Shawn Yue, Oho Ou and Zheng Shuang. It is based on a popular internet novel titled Wukong Biography written by Jin Hezai. 
The story tells the story of Sun Wukong (Eddie Peng) and Erlang Shen (Shawn Yue), who comes to the Immortal Mountain to cultivate their skills. They gained friendship, experienced love and ultimately betrayal, growing throughout their life journey.
Co Gai Den Tu Hom Qua (The Girl From Yesterday)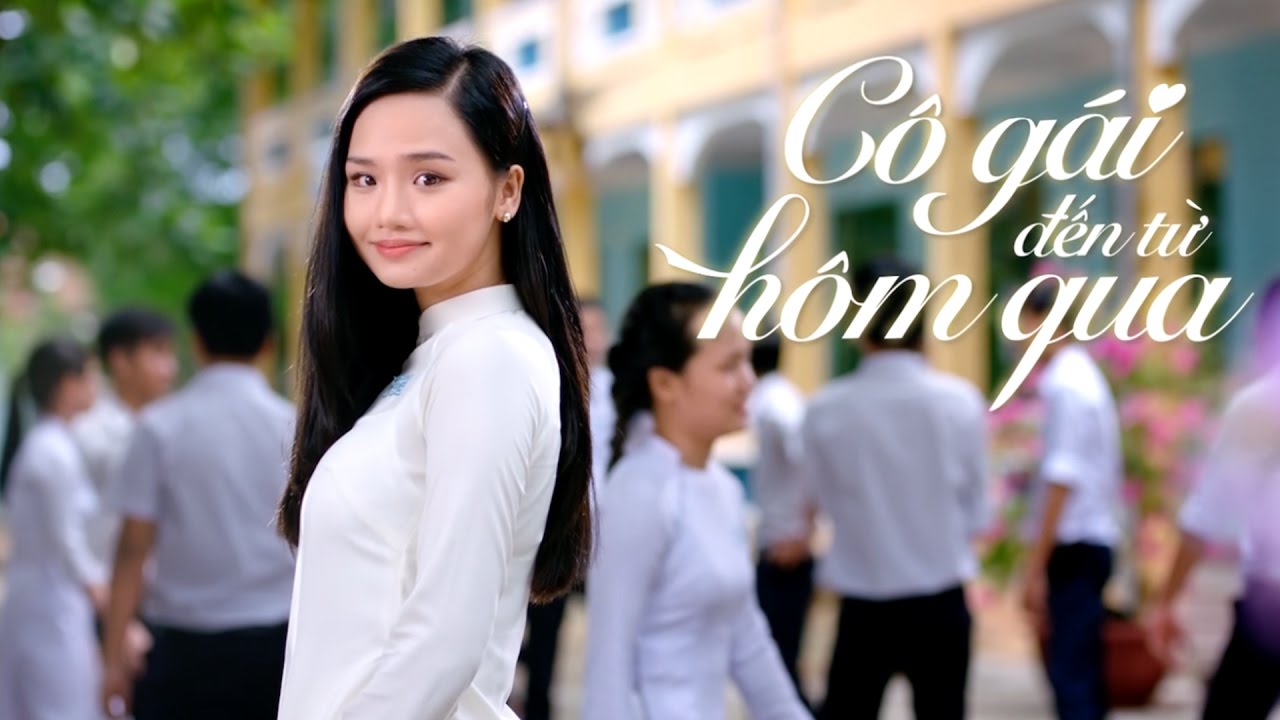 Director: Phan Gia Nhat Linh
Cast: Miu Le, Ngo Kien Huy, Jun Pham, Hoang Yen Chibi
Genre: Comedy, Romance
Release date: Jul 21, 2017
Language: Vietnamese with English subtitles
The Girl From Yesterday is a combined story between past and present of Thu, a high school student. When he was little, he was always proud of his intelligence and easily bullied his neighbor Tieu Li, a shy and cute little girl, but when grown up, he has to suffer because of Viet An, the new classmate whom he has crush on and at the same time makes him struggle intensively. He gradually realizes that "Girls get smarter when as they grow up, and boys get dumber"… 
The movie of romance and comedy brings you beautiful emotions about innocent schooling time, with a little longing, anger, mixed with typical naughty student tricks or strange but sweet feelings of a first love.
Reset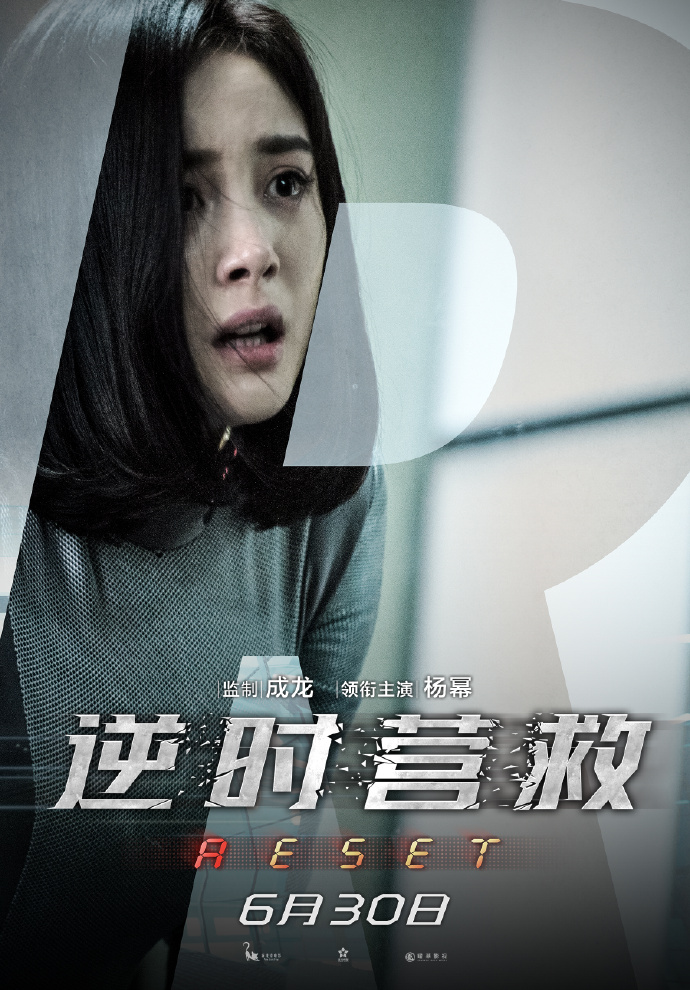 Director: Chang
Cast: Yang Mi, Wallace Huo, King Shih-Chieh, Liu Chang, Hummer Zhang, Wang Lidan
Genre: Action
Release date: Jul 21, 2017
Language: Chinese with Vietnamese and English subtitle
In the near future, scientist Xia Tian (Yang Mi) is on the verge of a major discovery: time travel. After she successfully sends living tissue back in time by 110 minutes, her years of work seem to have paid off, but everything unravels when her young son is kidnapped and held for a hefty ransom – all of her research. When the drop goes sour and her son is killed, Xia Tian desperately sends herself back in time using her prototype, where she discovers multiple versions of her future self. Now, all of the Xia Tians must band together to save their son in this action-packed sci-fi thriller from producer Jackie Chan.
Valerian And The City Of A Thousand Planets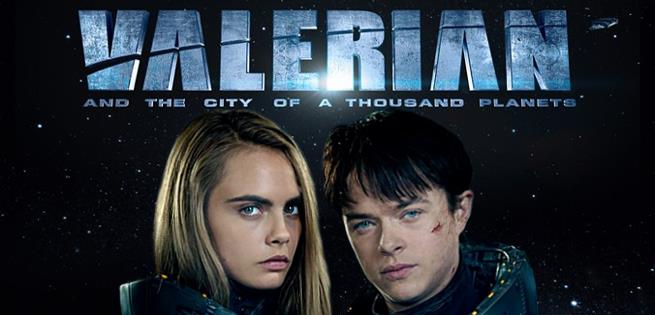 Director: Luc Besson
Cast: Dane DeHaan, Cara Delevingne, Clive Owen, Rihanna, Ethan Hawke, Herbie Hancock, Kris Wu, Rutger Hauer
Genre: Action, Science Fiction
Release date: Jul 28, 2017
Language: English with Vietnamese subtitle
Valerian and the City of a Thousand Planets is the visually spectacular new adventure film, based on the ground-breaking comic book series which inspired a generation of artists, writers and filmmakers. 
In the 28th century, Valerian and Laureline are a team of special operatives charged with maintaining order throughout the human territories. 
Under assignment from the Minister of Defense, the two embark on a mission to the astonishing city of Alpha—an ever-expanding metropolis where species from all over the universe have converged over centuries to share knowledge, intelligence and cultures with each other.
There is a mystery at the center of Alpha, a dark force which threatens the peaceful existence of the City of a Thousand Planets, and Valerian and Laureline must race to identify the marauding menace and safeguard not just Alpha, but the future of the universe. 
Atomic Blonde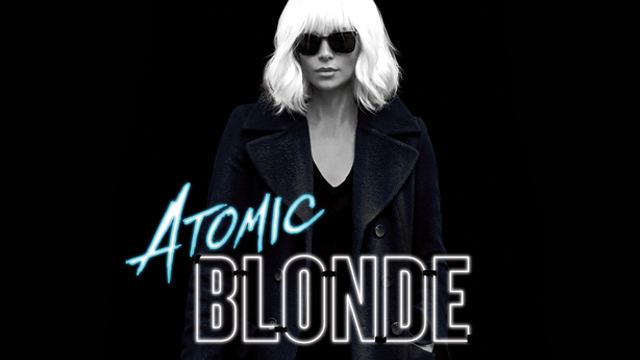 Director: David Leitch
Cast: Charlize Theron, James McAvoy, John Goodman, Til Schweiger, Eddie Marsan, Sofia Boutella, Toby Jones
Genre: Action, Thriller
Release date: Jul 28, 2017
Language: English with Vietnamese subtitle
Oscar winner Charlize Theron explodes into summer in Atomic Blonde, a breakneck action-thriller that follows MI6's most lethal assassin through a ticking time bomb of a city simmering with revolution an e-crossing hives of traitors. The crown jewel of Her Majesty's Secret Intelligence Service, Agent Lorraine Broughton (Theron) is equal parts- spycraft, sensuality- and savagery, willing to deploy any of her skills to stay alive on her mission. Sent alone into Berlin to deliver a priceless dossier out of the destabilized city, she partners with embedded station chief David Percival (James McAvoy) to navigate her way through the deadliest game of spies.
2:22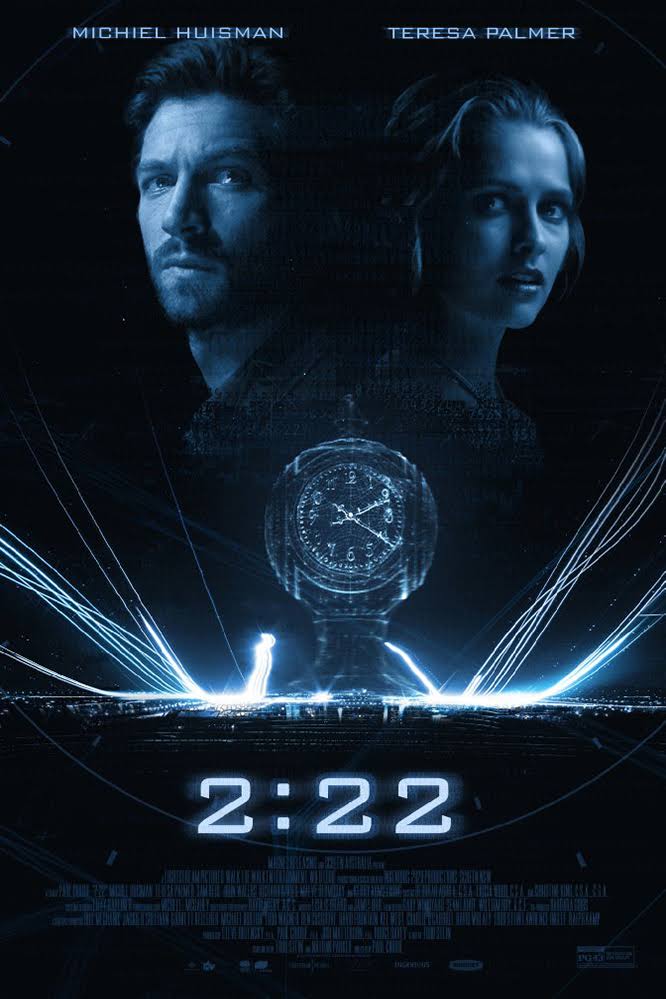 Director: Paul Currie
Stars: Teresa Palmer, Michiel Huisman, Sam Reid 
Genre: Thriller
Release date: July 11
Duration: 1h.38 minutes
Language: English with Vietnamese subtitles
A clever, roller-coaster thriller that centers on Dylan an air traffic controller who is given a jolt when he narrowly escapes being responsible for a mid air collision between two passenger planes. 
Caused by a mysterious blinding light that happened at 2:22, these strange occurrences continue and lead Dylan to meet Sarah, with whom he feels inexplicably linked. 
Together the two discover uncanny similarities with their current predicament and a double murder committed a generation ago. 
With a grim fate looming, Dylan must solve the mystery of 2:22 to preserve a love whose second chance has finally come. 
Kuroko no Basket: Last Game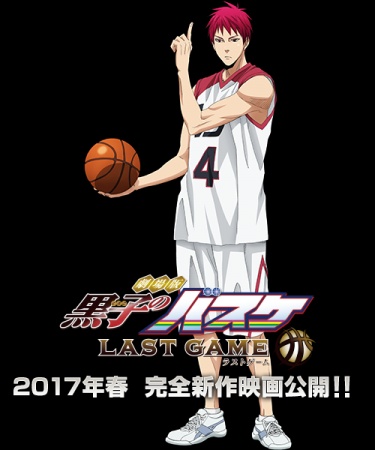 Genre: Animation, Drama, Sport
Actors: Soichiro Hoshi, Yoshimasa Hosoya, Tetsu Inada
Director: Shunsuke Tada
Duration: 90 mins
Language: Japanese with Vietnamese subtitles
Release date: July 11
The Generation of Miracles, including Kagami and Kuroko, form Team Vorpal Swords to challenge Team Jabberwock to a revenge match after the latter disparaged all Japanese basketballers as monkeys.
War for the Planet of the Apes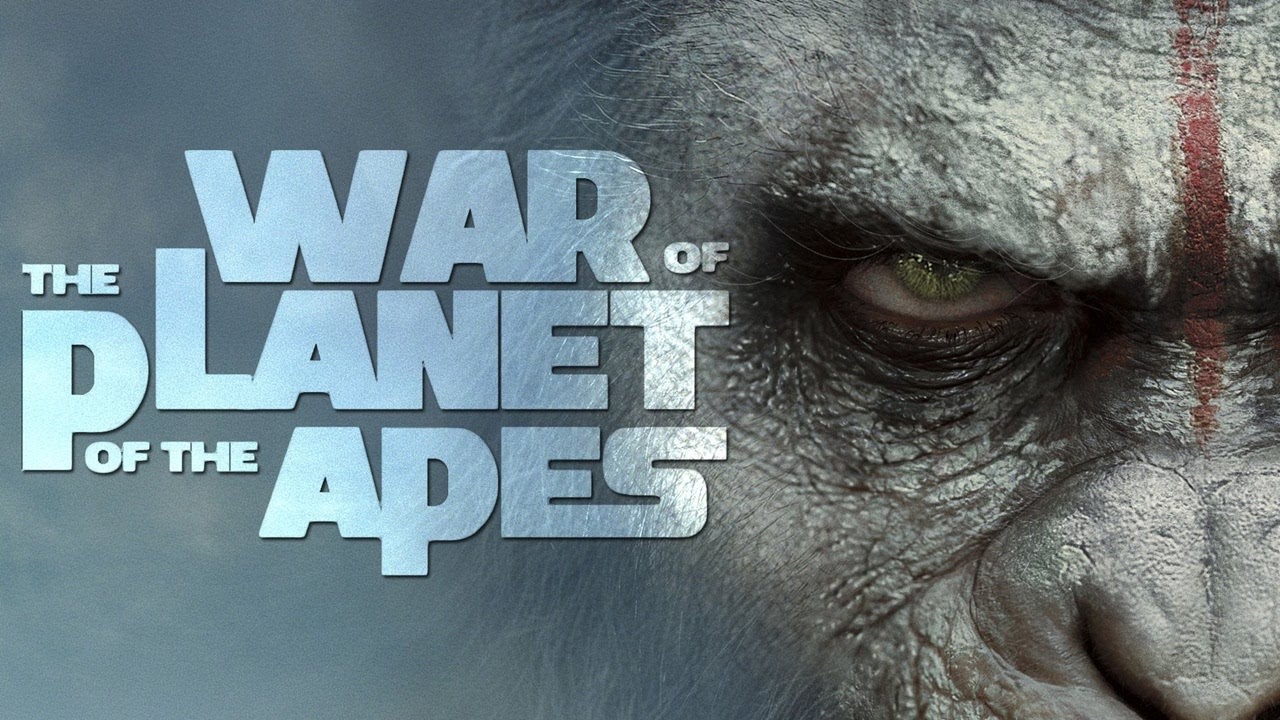 Director: Matt Reeves
Stars: Andy Serkis, Woody Harrelson, Steve Zahn 
Genre: Action, Adventure, Drama
Duration: 2h.20 minutes
Release date: July 14
Caesar and his apes are forced into a deadly conflict with an army of humans led by a ruthless Colonel. After the apes suffer unimaginable losses, Caesar wrestles with his darker instincts and begins his own mythic quest to avenge his kind. 
As the journey finally brings them face to face, Caesar and the Colonel are pitted against each other in an epic battle that will determine the fate of both their species and the future of the planet.
Inconceivable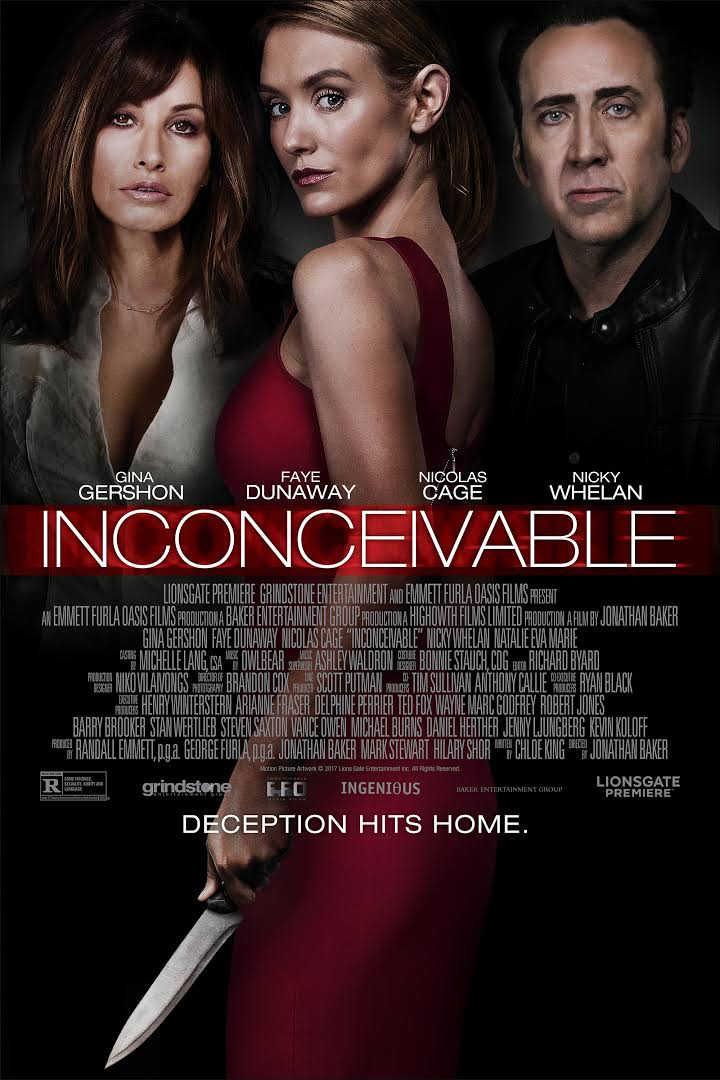 Director: Jonathan Baker
Stars: Nicolas Cage, Nicky Whelan, Gina Gershon 
Genre: Drama, Thriller 
Duration: 1h.45 minutes
Release date: July 14
A mysterious young woman, Katie (Nicky Whelan), and her daughter move to a new town to escape her past and quickly befriends Angela Morgan (Gina Gershon), a mother of one who longs for a bigger family. 
As their lives become intricately entwined, Angela and her husband, Brian, (Nicolas Cage), invite Katie to live in their guest-house to serve as their nanny. Over time, the blossoming friendship between the two women spirals into a dangerous obsession as Katie becomes overly attached to the Morgans' daughter. 
Enduring lies and manipulations, Angela and Brian realize that sweet Katie is actually trying to destroy their family from within.
R.A.I.D Dingue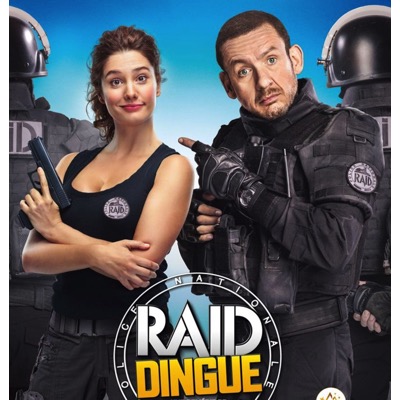 Director: Dany Boon
Stars: Alice Pol, Dany Boon, Michel Blanc 
Genre:  Action, Comedy 
Duration: 1h.45 minutes
Release date: July 14
The story of a woman who dreams to join an intervention group in the police department called RAID. Unfortunately, she is rather clumsy and both her family (and soon to be family-in-law) and a veteran of the RAID do not approve. However, Johanna is determined to prove them wrong.
Dunkirk 
Director: Christopher Nolan
Stars: Tom Hardy, Cillian Murphy, Kenneth Branagh
Genre: Action, Drama, History
Duration: 1h 47 minutes
Release date: July 21
Evacuation of Allied soldiers from Belgium, the British Empire, Canada, and France, who were cut off and surrounded by the German army from the beaches and harbor of Dunkirk, France, between May 26- June 04, 1940, during Battle of France in World War II.
Wish Upon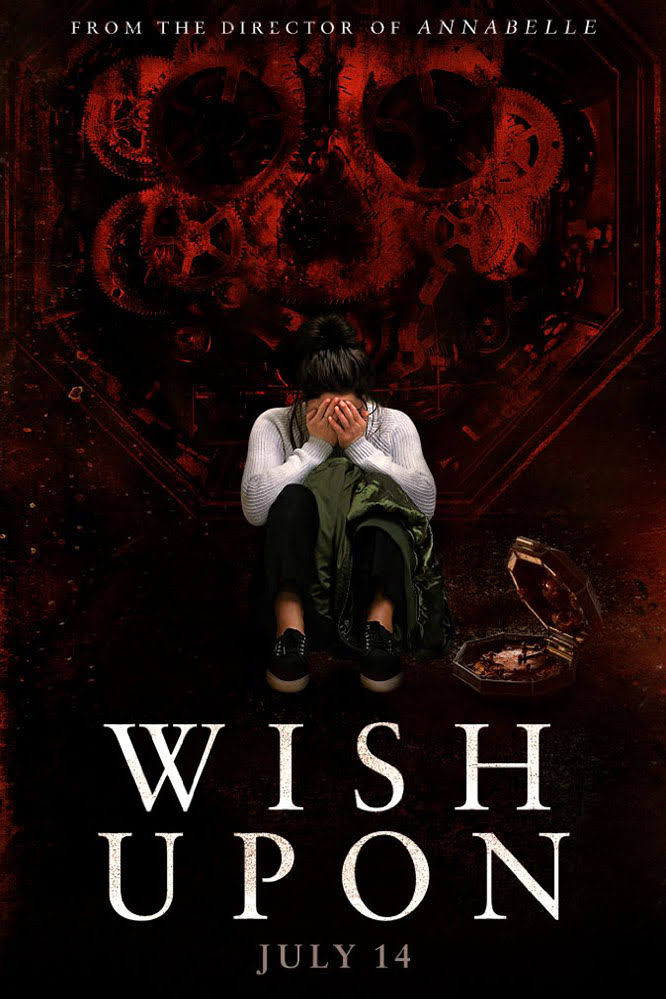 Director: John R. Leonetti
Stars: Sherilyn Fenn, Joey King, Elisabeth Röhm
Genre: Fantasy, Horror, Thriller
Duration: 1h 30 minutes
Release date: July 21
A teen girl discovers a magical box that will grant her seven wishes. As she uses her wishes for personal gain, bad things begin to happen to those around her. She discovers an evil entity lives inside the box and may be behind the gruesome deaths.
Meow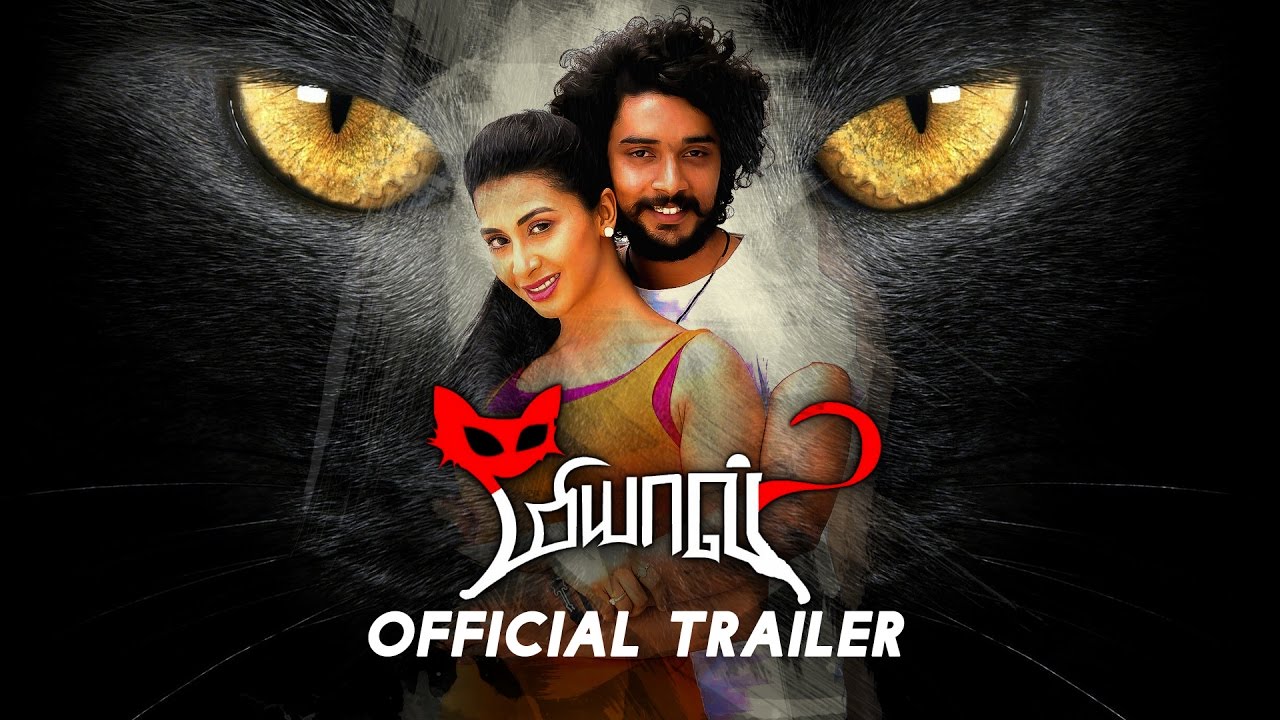 Director: Benny Chan
Stars: Louis Koo, Li Ma
Genre: Comedy, Family 
Duration: 1h 30 minutes
Release date: July 21
The protagonist of "Meow" is an adorable, oversized cat kept by a family as a pet, but which turns out to be an alien from a remote planet aiming to domesticate human beings. A significant part of the budget has gone into the special effects in scenes featuring the big cat.
First Kill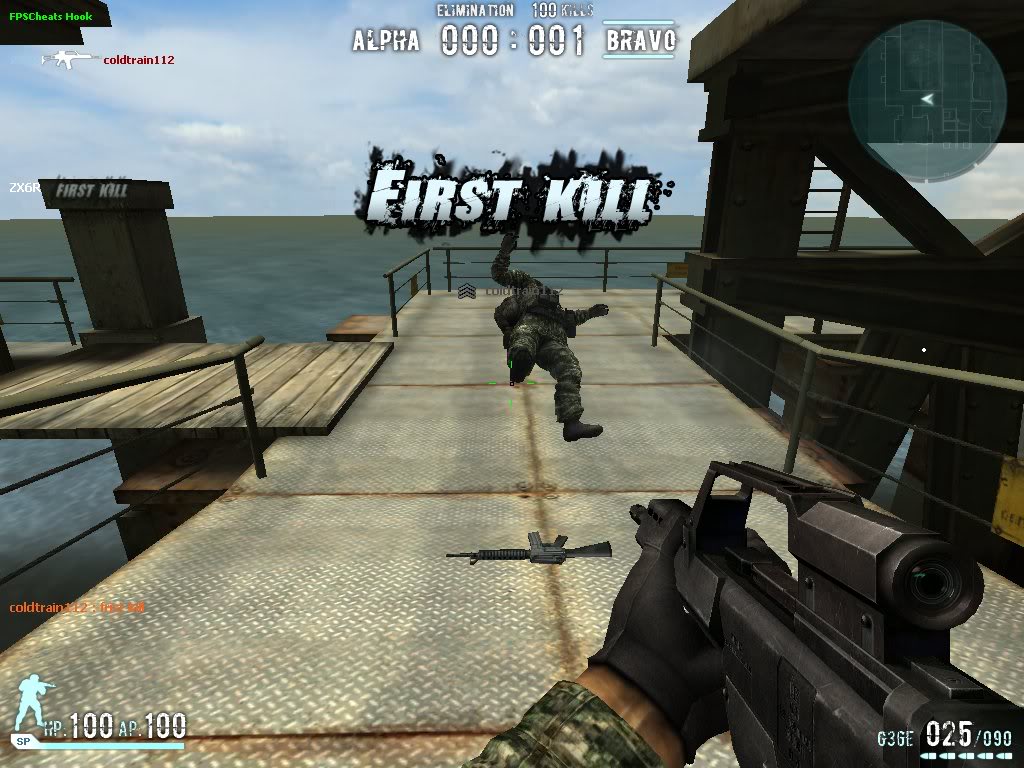 Director: Steven C. Miller
Stars: Bruce Willis, Hayden Christensen, Gethin Anthony
Genre:  Action, Thriller  
Duration: 1h 37 minutes
Release date: July 21
In an attempt to reconnect with his son Danny, successful Wall Street broker Will takes his family on a vacation to the cabin where he grew up. 
While Will and Danny are hunting, their trip takes a deadly turn when they witness the murder of a crooked police officer as a bank robbery goes awry. 
When Danny is taken hostage by the criminals, Will is forced to help them evade the police chief investigating the murder and recover the stolen money in exchange for his son's life.
My Pet Dinosaur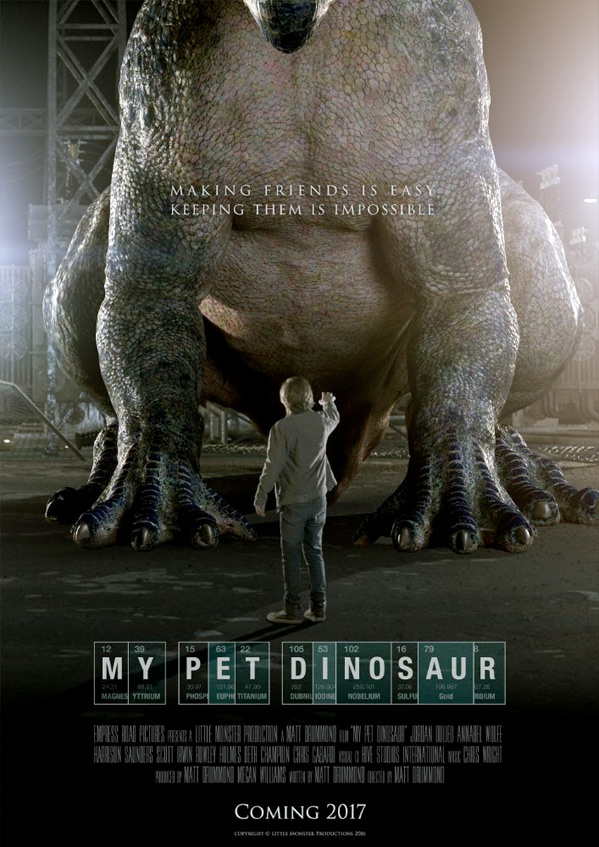 Director: Matt Drummond
Stars: Joanne Samuel, David Roberts, Tiriel Mora 
Genre: Action, Adventure, Family 
Release date: July 21
When a young boy named Jake accidentally makes a new friend in an experiment gone wrong a troubled town is plunged into chaos. But with the creature rapidly evolving every day, Jake finds it increasingly difficult to keep his new pet secret.
Jake's friends and new girl Abbie realize they are not the only ones interested in this strange, mischievous little dinosaur and soon discover that the only thing more mysterious than what it is, is who is looking for it.
Shin-Chan Movie 2017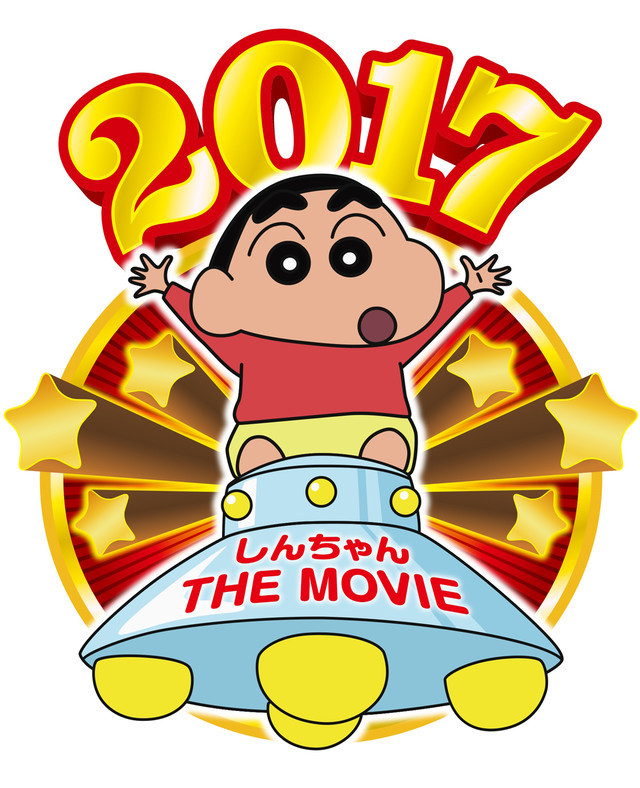 Release date: July 28
This is a 2017 Japanese anime film produced by Shin-Ei Animation. It is the 25th film of the popular comedy manga and anime series Crayon Shin-chan. 
It was released on 15 April 2017 in Japanese theatres. It is directed by Masakazu Hashimoto, who also directed the 21st movie Crayon Shin-chan: Very Tasty! B-class Gourmet Survival!! and 23rd movie Crayon Shin-chan: My Moving Story! Cactus Large Attack!
This is the fourth time that a Crayon Shin-chan movie is based on aliens, the previous ones being Action Kamen vs Leotard Devil in 1993, The Storm Called: The Singing Buttocks Bomb in 2007 and The Storm Called!: Me and the Space Princess in 2012. The 2016 spin-off season Gaiden Alien vs. Shinnosuke was also based on aliens. With this movie, Crayon Shin-chan celebrates the silver jubilee of its movie series.
One day, the Nohara family met a mysterious alien from outer space named Shiriri. On being basked by a ray emitted by Shiriri, Hiroshi and Misae became 25 years younger and appeared as kids. To be able to return back into adult form, they must find Shiriri's father, who is somewhere in Japan. This situation, which initially started with Shinnosuke's family and later his friends, gradually involves the entire of Japan.
Rough Night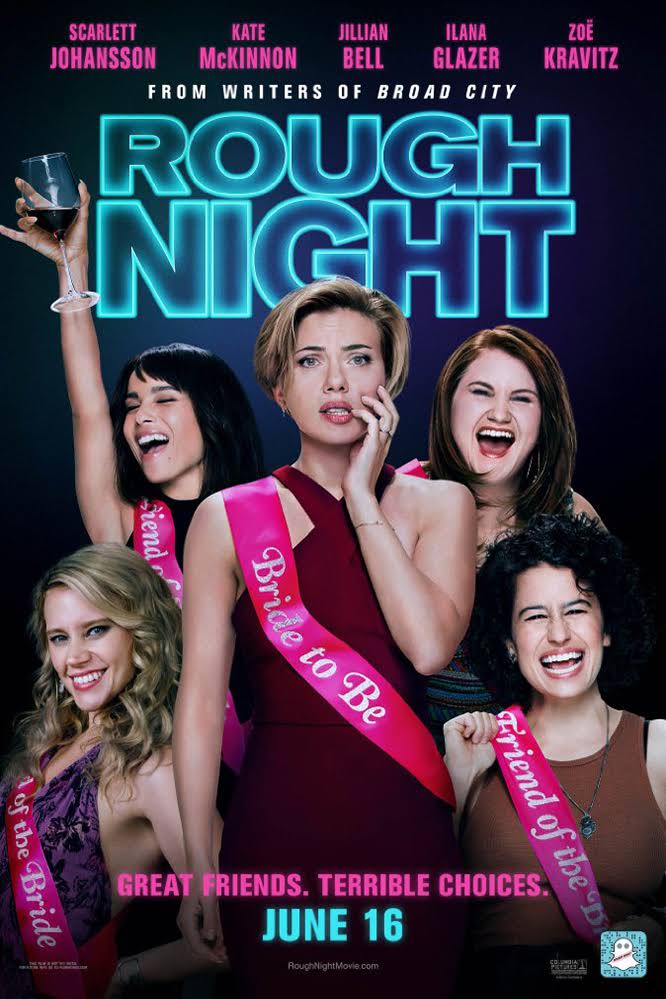 Director: Lucia Aniello
Stars: Scarlett Johansson, Kate McKinnon, Zoë Kravitz 
Genre: Comedy 
Duration: 1h 41 minutes
Release date: July 28
Five best friends from college reunite 10 years later for a wild bachelorette weekend in Miami. Their hard partying takes a hilariously dark turn when they accidentally kill a male stripper. Amidst the craziness of trying to cover it up, they're ultimately brought closer together when it matters most.
The Jungle Bunch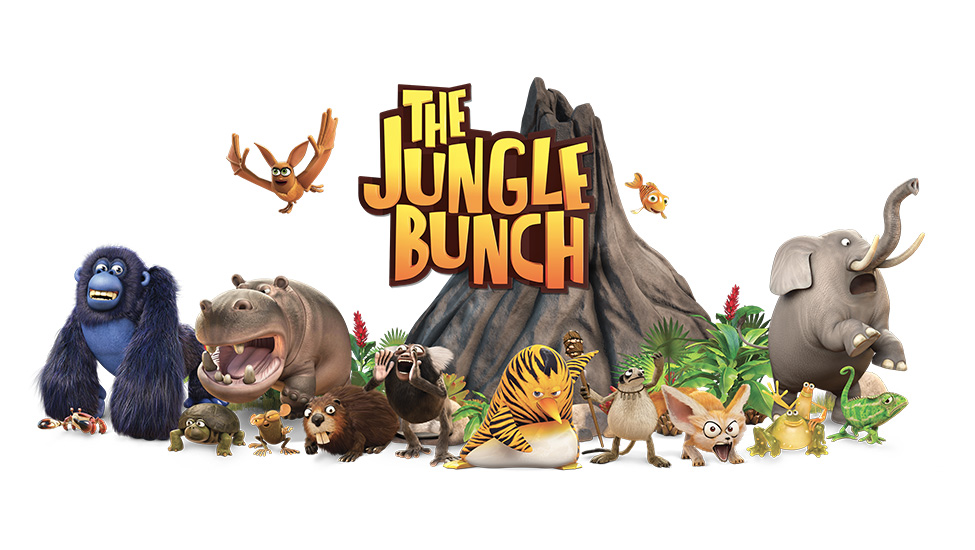 Director: David Alaux (France)
Genre: Animation  
Release date: July 28
Maurice may look like a penguin – but he's a real tiger inside! Raised by a tigress, he's the clumsiest Kung-Fu master ever. 
Along with his friends, The Jungle Bunch, he intends to maintain order and justice in the jungle, as his mother did before him. But Igor, an evil koala, wants to destroy the jungle once and for all, helped by his army of silly baboons… The Jungle Bunch – to the rescue.
Đời cho ta bao lần đôi mươi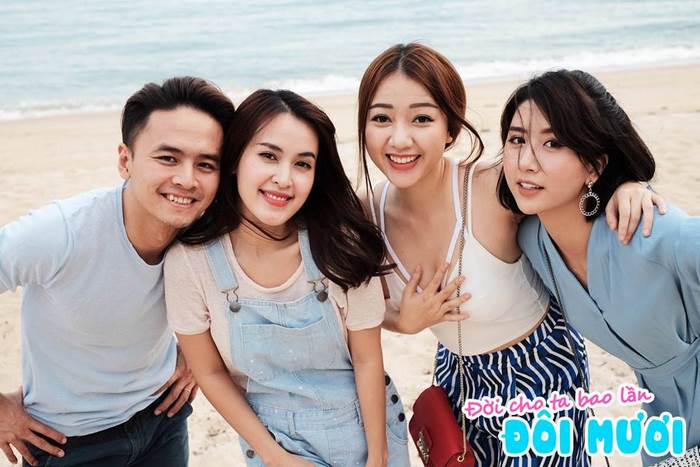 Genre: Psychological
Duration: 100 minutes
Actors: Quynh Anh Shyn, Tu Vi, Bang Di, Van Anh, Tran Trung
Director: Le Van Anh – Huynh Tuan Anh
Release date: July 28
The movie is about the friendship between four characters: My Phuong, Thanh Tan, Lan Anh and Bich Chau. While Thanh Tan, Lan Anh and Bich Chau have a flat life, My Phuong's life is a little bit tough because she is not beautiful. But one day, after being struck by lightning and hospitalized, she wakes up and the life of My Phuong and her friends are unexpectedly changed.
The Villainess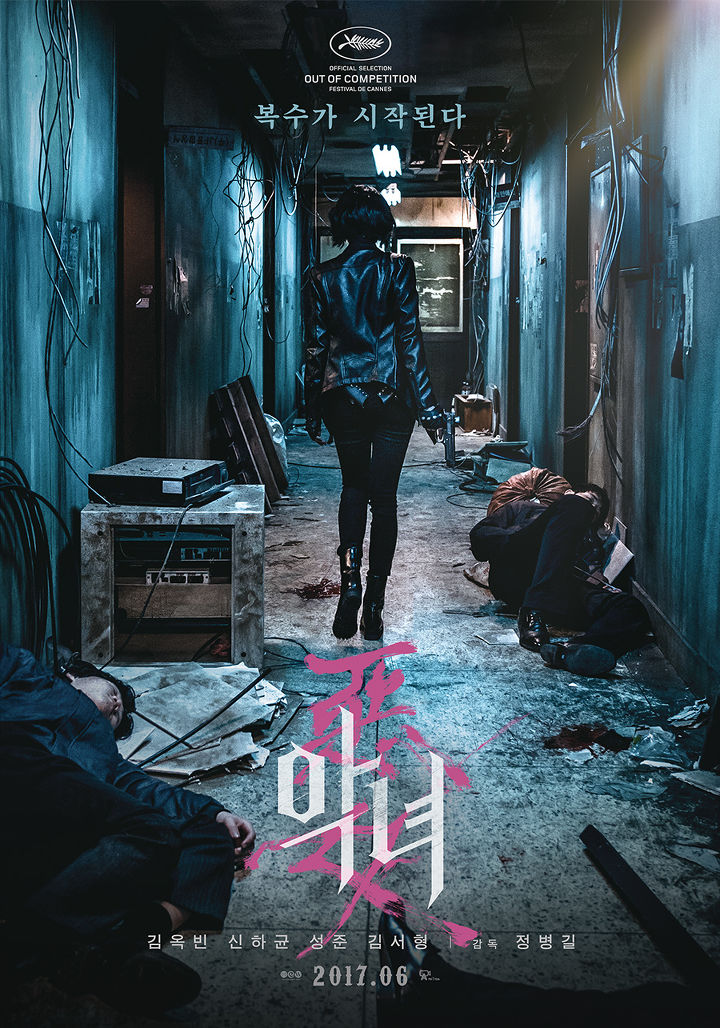 Director: Byung-gil Jung
Stars: Ok-bin Kim, Seo-hyung Kim, Ha-kyun Shin
Genre:  Action, Drama 
Duration: 2h 19 minutes
Release date: July 28
Sook-hee is a trained assassin who was born to kill. She was just a little girl when the training started in Yanbian, China. After the death of her mentor, when the chance of starting a new life was given to her, she came to South Korea as a government agent. 
They promised her that she will be free after ten years of service. So she begins her new life as a theatre actress. But soon two men Joong-sang and Hyun-soo appear in her new life. And she starts to find deep dark secrets about her past. Eventually she takes matters into her own hands.

Thanh Van

23 movies to be released in Vietnam this July have 3080 words, post on at July 6, 2017. This is cached page on Auto News. If you want remove this page, please contact us.