The most powerful engine is the 1.4-litre T-GDi, but we've already sampled that abroad. We've therefore opted to test the entry-level 1.0-litre T-GDi with 118bhp. This three-cylinder turbocharged petrol motor is also found in the nose of the smaller Hyundai i20, where it works pretty well.
The trouble is that even with peak torque arriving at a lowly 1500rpm, you have to work the i30 surprisingly hard to get it moving quickly. A downshift or two is required if you want to pick up speed while going up a hill, and if you try to follow what the gearshift indicator suggested, there was noticeable lag before the needle of the speedo climbed oh-so-slowly.
This sedate pace isn't even rewarded with particularly stellar CO2 emissions or fuel economy. At 115g/km, the larger Skoda Octavia emits 11g/km less of CO2 when fitted with its three-cylinder 1.0-litre petrol TSI engine, yet is more than a second quicker from 0-62mph. Even if you don't care about the acceleration times (which you probably shouldn't), it still means the Skoda will be a lot less tiring to drive with five passengers and with a boot full of luggage.
So, what about the i30's fancy new dampers, stiffer structure and their promise of excitement in the bends? To be honest, we didn't find any. The ride is perfectly agreeable if maybe a little firmer than before, but not stiff enough to prevent noticeable body roll in corners. Importantly, it never feels agile like a Ford Focus, or even a Vauxhall Astra, would.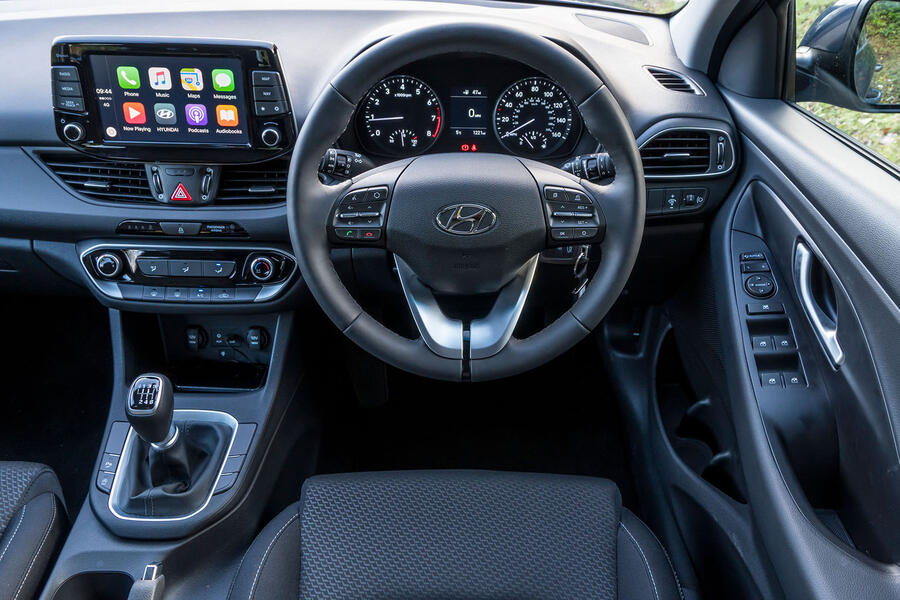 The speed of the i30's steering is nicely judged, although it is a little heavier than some may expect. Sadly, this doesn't translate into any useable feedback when you're pushing on. Overall, it's nice enough to drive, but in no way entertaining. Hyundai has an awful lot of work to do for its upcoming i30N hot hatch model.
Moving inside, the areas you touch regularly do feel pleasant on your fingertips. There are plenty of soft-touch materials along with big, easy-to-press buttons that have a nice action to them. The top three trim levels all get an 8.0in infotainment touchscreen, and although it's not the most graphically rich system out there, it is easy to navigate, quick to respond and easy to connect your devices to.
Bluetooth pairing is a doddle and you get Apple CarPlay and Android Auto, plus wireless charging for compatible devices. Even Billy Basic models get Bluetooth, a DAB radio and a USB port in the centre console. Even more importantly, all get lane departure warning with lane-keeping assist, a collision warning system with automatic emergency braking (AEB), front and rear parking sensors, plus the usual plethora of airbags.
As for the area behind the B-pillars, rear seat space is good enough to rival the Golf and beat the Astra, but not quite as impressive as the Octavia. The i30's boot is bigger than most rivals, although it is again trounced by the spacious Skoda.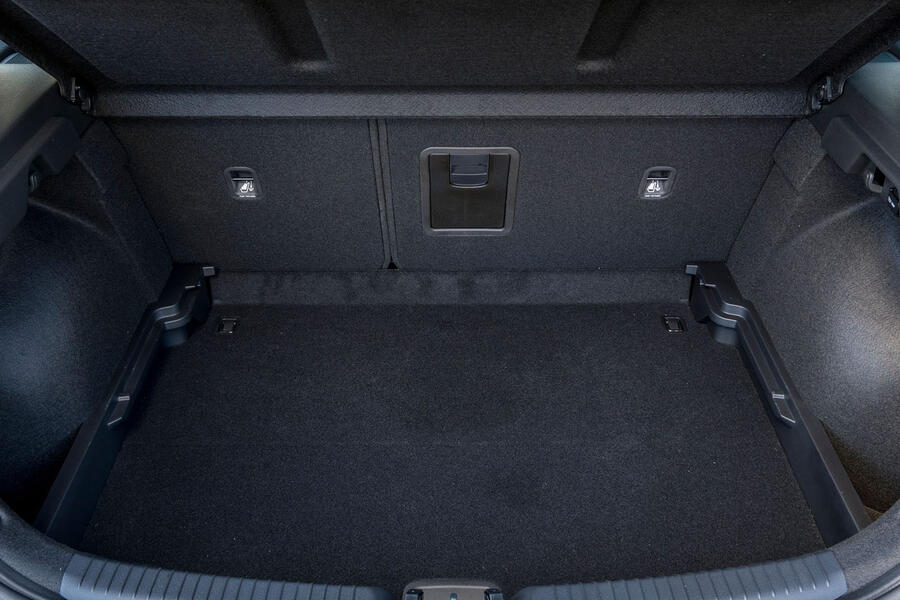 2017 Hyundai i30 1.0 T-GDi 120 SE Nav review have 519 words, post on www.autocar.co.uk at 2017-02-17 15:34:49. This is cached page on Auto Breaking News. If you want remove this page, please contact us.