Solutions sought for Mekong Delta climate change adaptation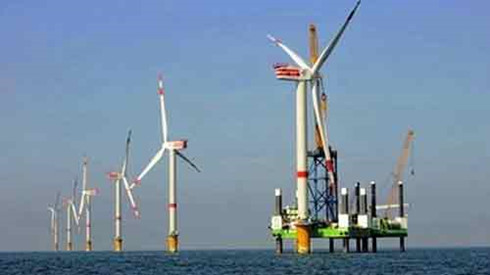 Solutions to the integrated management of water, energy and land resources to help the Mekong Delta adapt to climate change was the centre of discussion at a workshop in Can Tho city on June 13.
The workshop was held by the Can Tho city People's Committee in collaboration with the Vietnamese Ministry of Science and Technology, the German Federal Ministry of Research and Education, and the Karlsruhe Institute of Technology.
Concerning water resources, Professor Franz Nestmann, managing director of the Institute of Water and River Basin Management of the Karlsruhe Institute of Technology, cited his research saying that the Mekong Delta is facing complicated problems of natural resources, from saline intrusion, drought, landslides to floods and land subsidence, therefore solutions to adapting to climate change are a top priority.
He also put forward many ideas such as limiting the exploitation of underground water and protecting mangrove forests to prevent land sinking, building systems to bring fresh water to coastal areas to reduce saline intrusion as well as reservoirs to store water for the dry season.
As far as energy management is concerned, Prof. Dr. Le Hung Anh from the HCM City International University said the region should develop renewable sources like wind energy, solar energy and tidal energy, adding that the abundant straw in the region can be used as a source of fuel instead of burning it.
In relation to land resources, Dr. Satoshi Kameyama from Japan's National Institute of Research on Environment said recent research shows the build-up of silt at coastal areas in Ca Mau province is slowing down, while land erosion into the sea has been occurring faster. According to him, the reduction of silt is the direct result of building dams on the Mekong river's main stream.
Kameyama said it is necessary to build wave-breaking dykes and preserve coastal forests as well as build residential areas on elevated land to avoid damage to humans and land in the case of severe floods.
Ministry pledges to back safe food initiative
The Ministry of Agriculture and Rural Development fully supports the initiative of setting up a Food Transparency Association aiming to connect producers in supplying clean and safe foodstuffs to consumers, said Deputy Minister Tran Thanh Nam.
Speaking at a conference themed: "Aligning efforts to ensure transparency and traceability in the national food supply chain," in Hanoi on June 15, he noted that food safety in Vietnam is becoming a complicated issue.
Meanwhile, rising demand for food due to the population increase is leading to additional food supply sources, he said, adding that abundant unsafe food available in the market is directly affecting people's health.
The Deputy Minister held that the connectivity of food producers through the Food Transparency Association will help effectively deal with food safety matters, while putting an end to sparse agricultural production. This will contribute to encouraging large-scale farming and enhancing the agricultural sector's competitiveness in both domestic and global markets, he asserted.
He also pledged that his ministry will offer policy support and information sharing in order to boost the transparent development of the food business industry.
According to Nguyen Thi Hong Minh, head of the lobby committee for the establishment of the Food Transparency Association, unsafe food is becoming a severe problem and a regular worry of all people.
At the same time, the uncontrolled use of pesticides, antibiotics and preservatives is a big challenge for authorised agencies, she said.
Deputy Minister Nam also expressed hope that food producers will raise their voice against unsafe food and join hands in the building of a safe national food supply chain for the sake of all people's health.
New Zealand funded vegetable project benefits Binh Dinh
A New Zealand funded project to produce safe vegetables is underway in an area of nearly 4,000 hectares covering four districts in the central province of Binh Dinh.
The project, spanning from 2016 to 2021, has a total cost of nearly 1.286 million USD, including 1.028 million USD from the New Zealand Government.
As scheduled, 7,400 farmers will receive safe vegetable production certificates in the fifth and sixth years of the project, when total output is estimated to reach 13,000 tonnes per year.
The number of certified farmers is expected to reach 39,000 in the 10th year of the project, while the total annual production will be raised to 69,000 tonnes in nearly 4,000 hectares of farm.
The major target of the project is to improve the economic stability for farmers and environmental sustainability, as well as to ensure food safety for consumers by focusing on managing vegetable diseases and controlling pesticide usage.
Alongside this, infrastructure for specific vegetable supply chains will be invested in, while farmers will be offered training courses on safe vegetable production and post-harvest practices, as well as responsible pesticide usage.
The project is the continuity of a long running New Zealand funded project for developing a sustainable rural livelihood in Binh Dinh, which has so far proved fruitful to the locality.
Children with disabilities presented gifts
Minister of Labour, Invalids and Social Affairs Dao Ngoc Dung and representatives from the Vietnam Children Sponsor Fund (VCSF) on June 15 presented gifts to families of children with disabilities in the jaw and face, who are being treated at the Vietnam-Cuba Friendship Hospital in Hanoi .
Out of 123 children who received screening examinations at the hospital under the programme "For kids smile," which is jointly organised by the VCSF, Operation Smile Vietnam and the hospital on the occasion of the Action Month for Children, 70 will be provided with free operations at the hospital. Initiated in 1997, the "For kids smile" programme offers funds for surgery for Vietnamese children living with disabilities in the face and jaw. It has proven effective, benefiting nearly 25,000 kids so far with a total fund of nearly 70 billion VND (3.15 million USD.)
Operation Smile has signed an agreement with the VCSF to provide surgery aid worth 12.6 billion VND (567,000 USD) to more than 1,800 children throughout the country.
Conference promotes information dissemination on audit
Coordination between the State Audit Office of Vietnam and press agencies contribute to raising public awareness of audit-related law observance and the role played by the agency, heard a conference in Hanoi on June 14.
Hosted by the office, the event aims to look back and promote links in disseminating information on audit activities between the agency and Nhan Dan newspaper, the Vietnam News Agency, Vietnam Television, the radio station Voice of Vietnam, and the Dai bieu nhan dan ( People's Representative) Newspaper in recent time.
In his speech at the event, State Auditor General Ho Duc Phoc highlighted the close connection between the press agencies and his organ in recent years, saying that this helped the office effectively carry out information campaigns on its organisational structure and operation, and promote the responsibility of auditors in performing their tasks.
He expressed his hope for closer links between the State Audit Office of Vietnam with press agencies in the future, especially those signed cooperation agreements with the office, affirming that his agency will facilitate the media's activities.
Implementing the State Audit Office of Vietnam's S trategy to 2020, the agency has established cooperation with the media, with a focus on enhancing activities to popularise the sector's functions and tasks, thus improving the efficiency of auditing work.
Participants to the conference said links between the office and the five press agencies contributed significantly to spreading policies and laws of the Party and State, helping organisations and the people understand about the country's legal document system on auditing.
Representatives from the press agencies asked the office to create the most favourable condition and provide timely information for reporters to do their duties.
Vietnam keen to develop intellectual property
Up to 1,000 individuals from institutes, universities and enterprises will be trained on intellectual property from 2016-2020 under a programme which has just been approved by the Prime Minister.
The programme aims to raise the awareness of intellectual property rights among units and individuals in the context of the country's intensive international integration.
Under the programme, intellectual property rights will be reserved, managed and developed for 70 signature products of trade villages across the nation.
At least 100 enterprises and science-technology organisations will be assisted to build and implement an intellectual property rights management and development model and approved national brands will be helped to register intellectual property rights at home and abroad, among others.
To that end, a database will be developed to facilitate the access of units and individuals to information on intellectual property rights.
Numerous other activities will also be organised to promote and enhance the value and the competitiveness of Vietnam's intellectual properties at home and abroad.
Climate change adaptation projects to get funding
Nineteen Vietnamese firms which have won an innovative startups contest on climate change will be able to get a maximum of US$75,000 each to translate their ideas into reality.
The award ceremony took place in Hanoi on June 14. The contest, which was organized by the Vietnam Climate Innovation Center (VCIC) under the Ministry of Science and Technology and the World Bank (WB), aimed to seek innovative ideas to adapt to climate change, cut greenhouse gas emissions and use less energy.
Contest organizers picked 19 projects from more than 300 entries based on positive impacts of technology on green growth and excellent ideas to develop a low-carbon economy in Vietnam.
The winning projects consisted of solar and wind power generation VES SolarBox, a mini solar grid, 3G Solar Serve clean kitchen, and an automatic weather forecasting and warning station for the agricultural sector and the community.
Prizes were given to an automatic unbaked brick production line, an energy-saving LED lighting system, an organic food production model, and a project to use wastewater distilled by alcohol to produce bio-products for the agricultural sector.
Speaking at the ceremony, Minister of Science and Technology Chu Ngoc Anh said the Government has implemented many policies and action plans to strengthen the country's capacity to adapt to climate change, reduce greenhouse gas emissions, and improve the efficiency of energy use.
Besides, Vietnam has got support from the international community to carry out climate change adaptation projects. Last year, thanks to the WB's aid, the ministry completed a project to establish VCIC for submission to the Government for approval.
The ministry hopes that VCIC will provide incubation services and support startups in financing, training, consulting and nurturing technological ideas, identifying business models and commercializing products.
District 1 authority urged to complete park development project
The HCMC government has told the authority of District 1 to quickly complete a project to develop Bach Dang Wharf Park and take over the management of assets and staff of the park from Saigontourist Holding Company.
Earlier, the authority was assigned to work with relevant agencies to appraise the viability of an investment plan proposed by Van Thinh Phat Limited Liability Company (VTP) for the riverside park in the downtown area.
VTP said it would fund the formulation of a plan to turn the park into a complex of greenery, underground stores and parking lot, and pier for tourist boats. The complex is envisaged occupying more than 17 hectares, including over 10 hectares of water surface.
VTP wants to operate part of the shopping center and the parking lot and open some food stalls when the park is up and running.
Under a master zoning plan for HCMC's 930-hectare central area, Bach Dang Wharf Park belongs to functional section 3 of the area west of the Saigon River and will be developed into a public place. The park will be expanded to occupy the existing Ton Duc Thang Street after a four-lane street is built underground in the area, and there will be a two-storey parking lot.
Recently, the city government has told the Department of Planning and Investment to cooperate with the authority of District 1 in finding investors for the park project. The Department of Zoning and Architecture is tasked with suggesting an appropriate site to build piers for tourist and passenger boats at the park while the Department of Tourism is assigned to improve a plan on developing river tours to boost tourism in the city.
TPBank World Amateur Golfers Championship to kick off
The TPBank World Amateur Golfers Championship 2016 (TPBank WAGC 2016) final round will be held at Sky Lake Resort & Golf, Chuong My district, Hanoi on September 10.
The information was announced at a press conference in Hanoi on June 15.
The first qualifying round of the TPBank WAGC 2016 started in April, 2016 with the selection of excellent golfers from national golf tournaments including the National Middle-aged Golf Tournament 2016, and the HNGA & PING Friendship Golf Tournament 2016. Accordingly, 20 golfers will be exceptionally competed in the TPBank WAGC 2016 final round.
The director of this year's competition is Wayne Johnson, a former coach of Tiger Woods.
The TPBank WAGC 2016 is a part of the World Amateur Golfers Championship, which is one of the world's largest and most prestigious amateur golf tournaments. The tournament has been organized in many countries, including the US, Dominican Republic, Thailand, Turkey, Malaysia, Spain and South Africa, creating many valuable opportunities for amateur golfers to establish new friendships, experience sports and seek out new business opportunities.
Vietnam began participating in the World Amateur Golf Championship in 2011. The tournament is expected to offer Vietnamese amateur golfers a chance to meet and compete with international golfers.
The tournament's elimination round for golfers from the south will be held at Twin Doves Golf Club & Resort, Binh Duong province on July 16 while the elimination round for golfers from the north will be held at Long Bien Golf Club, Hanoi on August 6.
The golfers will be divided into five groups based on golf handicap. Five golfers from each group will be selected to compete in the final round in Hanoi.
The final five winners will then join in the World Finals, to be held from October 22-29, 2016 in South Africa.
Hospitals facing overload of patients due to hot weather
Over recent days, the northern and central provinces throughout the country have experienced extreme heat wave with the highest temperature of 40- 42 degrees Celsius, causing many adults and children to suffer from diseases.
During past three days, Saint Paul Hospital was overcrowded with 800 child & elderly patients, an increase of 15 percent against normal days.
Every day, the Hanoi-based Central Children Hospital receives around 2, 500- 3, 000 cases of heat exhaustion because of coughing, Severe Acute Respiratory Syndrome (SARS), high fever, virus fever, headache, encephalitis and hives outbreak are reported.
Unusual changes in weather conditions, environmental pollution and unsafe food have caused many child & older patients to suffer from the diseases such as diarrhea and vomiting, flu, rubella, hemorrhagic fever, hand- foot- mouth and others.
The country has had nearly 37, 000 significant cases of hemorrhagic fever, including 11 people died, an increase of 2, 9 times in comparison with the same period last year.
According to the Ministry of Health, there are over 200 cases of encephalitis outbreak, including two people died in Vietnam.
Dealing with the extreme weather condition, Ministry of Health advised residents need to implement measures on health protection and food safety.
Two-day strike at Formosa ends with compromise
On June 13, two-third of 1,000 workers in Taiwan's Formosa Textile Industry Co., Ltd. in the southern province of Ba Ria-Vung Tau returned to work when the company's management board finally acquiesced to almost all of the striking workers' proposals.
Nguyen Ngoc Thuong, permanent vice chairman of the Trade Union under the Ba Ria-Vung Tau Industrial Zones Management Authority, said that when the strike started on June 11, representatives of the union attended a working session with company leaders to study the reasons as well as negotiate the workers' demands.
Thuong said that the company's union has only been established two months ago and lacked the experience to effectively represent workers' opinions, leading to the strike.
After the working session, the company's management board agreed to pay compensation for extra hours as well as payment of other allowance. Besides, the company will improve the quality of the food served at its cafeteria.
However, the company's management board refused to pay a 7% bonus to skilled or good workers, because workers receive a minimum wage of VND3.48 million (US$155.18), which is higher than the VND3.1 million (US$138.23) paid by other companies.
Thuong added that these regulations will come into effect within a month. There are approximately 200 workers who have gone on strike for more incentives. However, the company's management board said that if the remaining workers do not agree with the above compromise, the company will recruit new workers.
Previously, on June 11, 1,000 workers started a strike to protest unreasonable working conditions.
According to workers, they work from 7.30am until 12am and have a one hour lunch break. They then resume work from 1pm to 4.30pm, officially. However, they were forced to work until 6pm without a light meal or rest. In addition, it is difficult to ask for a break or take leave for family emergencies.
The workers also complained about the quality of lunch provided, claiming VND10,000 (US$0.45) per meal is not nutritious enough.
Furthermore, the company's management board broke its promise to pay a bonus to outstandingly skillful or good workers.
HCMC kicks off exhibition of agricultural seeds
Ho Chi Minh City Agriculture and Rural Development Department yesterday organized a press conference to introduce "The Ho Chi Minh City investment in agricultural seeds 2016" exhibition which is scheduled to take place at the Ho Chi Minh City Biotechnology Center on June 23- 26.
310 pavilions on achievements of agricultural seeds and products, mechanisms and equipments of 150 domestic and foreign businesses will be on display at the event.
Seminars on agricultural seeds and animals servicing agricultural restructuring, exhibitions of ornamental fish and bonsai will also take place during the four day exhibition.
25,000 kids get free Oral & Maxillofacial Surgical operations
In action month for kids 2016 with themed "For the safety and accident and injury prevention for children", Minister of Labor, Invalids and Social Affair Dao Ngoc Dung and representative from the Vietnam Children Sponsoring Fund yesterday visited and gave gifts to families of kids whose are being treated in the Vietnam-Cuba friendship Hospital in Hanoi.
The delegation talked and presented cash and gifts to 70 child patients from the northern provinces of Phu Tho, Vinh Phuc , Ha Nam and Hanoi each VND450,000. Of 123 kids with facial defects were examined freely by doctors of the Operation Smile and Vietnam-Cuba Friendship Hospital, 70 of them are going to undergo the operations. All surgeries will be conducted gratis each worth VND70 million (US$3,136). Additionally, the patients will be offered free transportation fee and meals.
In 2016, Operation Smile signed an agreement with the Vietnam Children Sponsor Fund to provide free Oral & Maxillofacial surgeries for over 1,800 kids across the country with total expenditure of VND12.6 billion (US$564). So far, nearly 25,000 kids with facial defects have received free surgeries costing VND70 billion (US$3,137,819)
Concert broadcast live on VTV1 to call for ocean cleanup
A concert calling for ocean cleanup will be broadcast live on the Vietnam National Television's VTV1 on June 18, featuring more than 50 renowned artists.
The concert will simultaneously take place at Sam Son Beach in northern Thanh Hoa province and Phu Quoc Island of the Mekong Delta province of Kien Giang at 20:10. The music event aims to convey messages on environmental issues to the public through the voices of artists and celebrities.
It will also bring to the audience documentaries in Vietnam, the United States and the Philippines, telling the alarming truth of ocean garbage dump and its impacts on people's life.
The concert will be organised quarterly as part of the second stage of the campaign "Hay lam sach bien" (Let's clean up the ocean) initiated by the Vietnam National Television's VTV24 News Centre in partnership with the Ho Chi Minh Communist Youth Union (HCYU) Central Committee.
The campaign was first launched in four central provinces – Ha Tinh, Quang Binh, Quang Tri and Thua Thien-Hue – in early May this year to raise public awareness on environment protection and climate change and call on local residents to together join in beach cleanup activities.
It also provided financial support to fishermen living under difficult circumstances.
The second stage of the campaign will be scaled up in 28 coastal provinces across the country and be officially kicked off nationwide in a ceremony in Sam Son, Thanh Hoa on June 19.
Embattled salt farmers aided
The Quảng Ngãi Province People's Committee has ordered officials to come up with support policies to enable farmers in Đức Phổ District to produce and sell clean salt in 2016-20.
The province Department of Agriculture and Rural Development will draft policies to support salt farmers and individuals and organisations providing services for salt production, processing and trade.
The People's Committee has also ordered it to hand over its task of developing infrastructure at the Sa Huỳnh salt fields in Đức Phổ District's Phổ Thạnh Commune to the district administration.
Sa Huỳnh, the largest salt producing area in the central province with 120ha, is also famous for the delicious taste of its salt.
Sa Huỳnh salt was in fact granted trademark protection in 2011 by the National Office of Intellectual Property.
But the continuous decline in salt prices and large inventories have caused many producers there to abandon the work and switch to other jobs, like peeling shrimp for local processors.
The price of salt is now VNĐ350 a kilogramme, causing losses to farmers.
As of June 1 Sa Huỳnh salt producers had inventories of 2,000 tonnes from the last season.
Around 120 out of nearly 600 households, with a total area of 30ha this year, have stopped producing salt, according to Phổ Thạnh authorities.
Trần Ngọc Thạnh, who has a 3,000sq.m salt field, said: "My family has made salt for 40 years, but this is the first year it has left such a large area unproductive."
In recent years Quảng Ngãi authorities have been making efforts to develop salt production.
More than 100 farmers have been given loans worth a total of more than VNĐ1.3 billion (US$59,000) to cement salt fields for making clean salt.
The province built a refined salt processing plant with a capacity of 120,000 tonnes a year near Sa Huỳnh at a cost of VNĐ5 billion ($230,000). But it shut down in 2010 not long after being built.
Last year the province's Youth Union launched a programme to help Sa Huỳnh producers sell their salt by setting up sales points.
WB loans VN $310 million
The World Bank last week approved a loan of US$310 million to help Việt Nam build climate resilience and ensure sustainable livelihoods for 1.2 million people living in nine Mekong Delta provinces affected by climate change, salinity intrusion, coastal erosion, and flooding.
"Recent extreme weather in the Mekong River Delta, including drought and salinity intrusion, are negatively affecting the lives of the farmers – most of whom are poor," Achim Fock, acting country director for the World Bank in Việt Nam, said.
"We believe this innovative project brings together an effective multi-sectoral model to help farmers adapt agriculture and aquaculture livelihoods to the impacts of climate change."
The development of the agriculture sector, particularly in the delta, has contributed significantly to the development of Việt Nam as well as to regional food security.
The wetlands and estuaries of the delta are important sources of bio-diversity.
Việt Nam's annual rice exports of $4 billion account for more than a fifth of the global total. The delta alone contributes half of Việt Nam's rice, 70 per cent of its aquaculture products, and a third of its gross domestic product.
But it has also been identified as one of the most vulnerable deltas to the impacts of climate change and upstream development.
The Mekong Delta Integrated Climate Resilience and Sustainable Livelihoods Project supports better climate-smart planning and improved climate resilience through land and water management practices.
The project will benefit farmers (especially rice) in the upper delta provinces and aquaculture farming and fishing households along the coastal provinces in the region, including the Khmer ethnic minority people living in Sóc Trăng and Trà Vinh provinces.
"Working on complex landscapes such as the Mekong Delta, which faces both climate change and development threats, requires a partnership with the government," Anjali Acharya, environment sector coordinator for the World Bank in Việt Nam, said.
The project is a critical part of the World Bank's long-term engagement in the Mekong Delta to strengthen integrated adaptive delta management by bringing together the different sectors and provinces to plan, prioritise, and implement resilient investments.
The estimated cost of the project is $387 million.
Contemporary tunes in Hà Nội New Music Ensemble concert
The Goethe Institute and the Hà Nội New Music Ensemble (HNME) will present a contemporary music program on June 18-19.
Compositions from different countries will be presented but with special emphasis on works of Vietnamese composers.
Besides instruments of European classical music, the traditional Vietnamese monochord will also be used to interpret the contemporary music.
HNME was founded in 2015 on the initiative of composer Vũ Nhật Tân, violinist Phạm Trường Sơn, composer Trần Kim Ngọc and American conductor Jeff von der Schmidt. The new group is eager to bring Vietnamese and international contemporary music to a broad Vietnamese public.
The concerts will take place at the Hà Nội Goethe Institute, 56-58 Nguyễn Thái Học Street. Admission is free.
Free concerts in HCM City mark World Music Day
A free concert celebrating World Music Day will be held at the Institute for Cultural Exchange with France (IDECAF) on June 21.
The concert has been held annually for more than 10 years. It will feature pop, rock, jazz, rap, electronic and classical music.
Performers from the Passion Music Club and IDECAhát Club will take part in the event, to be held from 7 pm to 9 pm at 28 Lê Thánh Tôn Street in District 1.
Sofitel Saigon Plaza will also host a concert performed by both professional and amateur musicians at Boudoir Lounge on June 21. The "Fete de la Musique 2016" will feature classical music and other music styles.
The event will begin at 7 pm at 17 Lê Duẩn Street in District 1.
Saigon Outcast hosts Balearic music night
Saigon Outcast will host a concert of Balearic music, an eclectic blend of DJ-led dance music that emerged in the mid-1980s, on June 25.
The show will feature DJs Nick Ford from the UK, MAQman from Switzerland and Datodeo from Việt Nam. Balearic music along with afro, funk and disco will be featured.
The seven-hour party will start at 3 pm. The venue is at 188/1 Nguyễn Văn Hưởng Street in District 2. Entrance is VNĐ50,000.
Future Shorts film festival returns
Future Shorts, the largest short-film network in the world, will present the best local and international short films at Saigon Outcast on June 24.
The screening programme will feature acclaimed works, including 2016 BAFTA-winning short animation Edmond directed by Nina Ganzt, and drama Leidi by director Simon Mesa Soto, awarded Short Film Palme d'Or at 2014 Cannes Film Festival.
It will include works by Vietnamese directors like Down the Stream by Mai Huyền Chi and Tạ Nguyên Hiệp, and The Funeral Singer by Thanh Hoàng.
The film screening will begin on 7pm at 88/1 Nguyễn Văn Hưởng Street in District 2. Tickets are VNĐ80,000 and VNĐ50,000 for students. Admission is free for filmmakers.
Documentary following veteran architect to be screened
The documentary film Learning from Light: The Vision of I.M. Pei will be presented in English with Vietnamese subtitles in Hà Nội and HCM City, and entry will be free of charge.
Ieoh Ming Pei is 99 years old and is considered the last architect of the modern architecture movement alive today.
For three years award winning directors Bo Landin and Sterling Van Wagenen have followed the almost centenarian IM Pei in his work to complete the Museum of Islamic Art in Qatar. Their documentary film tells the story of a man who has transformed architecture around the world. His work with the Louvre in Paris, and the introduction of the glass pyramid that upset some and fascinated many, is just an example of his insightful bravery to cross cultural divides and bridge worlds that has so much to learn from each other.
The film screening will take place at the Hà Nội Heritage Space and Salon Cà Phê Thứ Bảy in HCM City simultaneously on June 18.
A film of Vietnamese workers in war-torn France
A film about the forgotten history of 20,000 young Vietnamese who were forced to work in France on the eve of the second World War and under the German Occupation will be screened at the L'Espace.
Entitled Công Binh, the Lost Fighters of Việt Nam, the film is directed by Lam Lê and cast by Vietnamese and French witnesses.
On the eve of World War II, 20,000 Vietnamese men in French Indochina were forced to labour in arms factories to replace French workers who had left for the front. Mistaken for soldiers, blocked in France after the 1940 defeat, at the mercy of the German occupying forces and collaborationist bosses, these civil workers known as "công binh" led a pariah's life during the Occupation. They were rice cultivation pioneers in the Camarque and unjustly thought of as traitors in Việt Nam, although they all supported President Hồ Chí Minh in the country's independence in 1945.
The film will be screened on Jun 19 and 26. Tickets cost VNĐ50,000 and are available at the L'Espace, 24 Tràng Tiền Street, Hà Nội.
Tùng to compete for Tràng An Ninh Bình in 2017
Spiker Nguyễn Thanh Tùng has officially become a member of the Tràng An Ninh Bình Volleyball Club after two years as a hired player.
The 23-year-old was a member of the Hà Nội Club before moving to PetroVietnam and then Đức Giang Gia Lai.
Tùng, who landed the new club with a transfer fee of VNĐ1.3 billion (US$57,800), was captain of the national youth squad when he was called to the national team in 2012. He is since a regular face on the national team.
Tùng will start with his new club in 2017.
Sơn La win Hà Nội Taekwondo Open
Sơn La topped the Hà Nội Taekwondo Open which closed at the Trịnh Hoài Đức Gymnasium on June 14.
Sơn La who sent 13 athletes to the capital city pocketed seven gold, two silver and one bronze medals.
Hưng Yên came second with five titles, followed by the Police who grabbed two golds.
In the amateur category for Hanoian districts, Cầu Giấy District took seven golds to top the ranking. South Từ Liêm and Hoàng Mai came second and third, respectively.
The tournament attracted more than 400 competitors from 30 teams competing in both performance and combat events from June 9-14.
Phu My Hung to host children's festival on Sunday
Themed "Together with Antabax to build a common house," the event aims to create an interesting, friendly and helpful playground for children.
Children can admire miniature landmarks of different countries, including Japan, Malaysia, Singapore, France, Italy, the U.S., Egypt and Vietnam. There will be more than 30 games divided into four categories: mind games (Origami paper folding, egg painting, mask decorating and sand-painting making), sport games, traditional and modern games.
The organizer will present nearly 30,000 gifts to all children to the festival day. Among the gifts will be 3,000 entrance tickets to Kizworld, the first educational playground for children in HCMC.
Kids will have the opportunity to join a "Young talents of Phu My Hung" contest which is open to children aged between 4 and 15 to show their skills of singing, dancing, and performing musical instruments, martial arts and magic tricks.
A judging panel will choose the top 10 to 15 acts to enter the final round which will take place the same day at the main stage. Total prize value is over VND24 million (US$1,100).
Fire destroys cultural house for children in Dien Bien
A fire occurred yesterday morning at the Cultural House for Children in the northern mountainous province of Điện Biên, destroying all of the home's equipment and assets.
Some 58 firefighters and 5 fire-engines, as well as the police force from Mường Thanh Ward, were called to battle the blaze.
The fire began on the left side of the hall, about 5m from the stage, and then flared, said Nguyễn Trần Tuyến, director of the Cultural House for Children.
The ceiling, which includes foam panels, along with curtains and chair covers, helped the fire spread rapidly, engulfing the interior of the hall, including 450 chairs and much musical equipment.
The fire took 40 minutes to be extinguished.
The estimated loss was set at about VNĐ6 billion (US$269,000).
Officials said the fire may have been caused by an electrical short circuit, Tuyến said.
The cause of the fire is being investigated by authorised agencies.
Government procurement commitments in TPP discussed
Government procurement commitments in the Trans-Pacific Partnership (TPP) agreement were under the spotlight at a conference held by the Public Procurement Agency under the Ministry of Planning and Investment (MoPI) in Hanoi on June 14.
Nguyen Thanh Tuan from the agency introduced Government procurement adjustments in the TPP, goods and services that need to be procured, and prices of bidding packages. He also analysed differences in selecting bidders before and after the deal takes effect.
Michael Trueblood, Director of USAID's Economic Growth and Governance Office, said USAID is assisting Vietnam in reforming its policies on government procurement.
USAID expert Mai Lam said the TPP is the first free trade agreement where Vietnam has made commitments on government procurement, and the government procurement agency will face difficulty in selecting bidders for bidding packages that properly observe the TPP requirements. This means that Vietnamese bidders will face a lot of challenges when approaching the government procurement market due to limited capacity and experience.
In order to improve effectiveness in the government procurement, Lam said Vietnam needs to study and then provide its bidders with information on the government procurement market of other TPP countries.
It is necessary to conduct a survey on the capability of Vietnamese bidders and build trade promotion programmes to boost Vietnam's exports via the government procurement channels, he added.
Jean Heilman Grier, an international consultant, said when joining the TPP, Vietnam needs to recommend common requirements and principles as well as specific regulations and guidelines to include them in sub-law documents.
The country should also detail bidding requirements, including international commitments on bidding, he added.
Grier also recommended Vietnam revise Decree 63/2015/ND-CP on selecting bidders, focus on preferential programmes for small- and medium-enterprises; form independent arbitration agencies; disseminating the TPP government procurement commitments; and have tight regulations to avoid conflicts of interests and prevent corruption.
VNA/VNS/VOV/SGT/SGGP/TT/TN/Dantri
Social News 17/6 have 6026 words, post on at June 16, 2016. This is cached page on Auto News. If you want remove this page, please contact us.